All of us, at one time or another, have experienced extremely tiresome days where we just wanted to plunge into a tub of hot water to relax our aching body, our tired muscles, our feet, our back and whatever else that is bothering us at that time. Relaxing in a hot tub is really a great way to de-stress and get rid of exhaustion and fatigue.
This hot tub relaxation and de-stressing are all possible for all of you living in Houston or Katy, Texas. You are in luck, because state-of-the-art hot tubs are in Houston, Texas, right near you! The TLC Outdoor Living store in Katy, TX, has all kinds of pools, spas and hot tubs for sale at great prices. You will find everything you will need for your personal luxury pools, spas, and hot tubs. You can begin living that pampered lifestyle and enjoy that relaxed, refreshed feeling anytime.
Imagine your own personal hot tub or spa, waiting there for you to help you wash away all the stress from a long day of work. You can unwind and spend an hour or two to relax and enjoy in a hot tub just inside the comfort of your own yard—a spa at your Houston home just waiting for you.
Choose from a wide selection of great pools, exclusive spas and hot tubs that are priced just right for you. These are top-rated hot tubs for sale in Houston, Texas.
TLC Outdoor Living, conveniently located in Houston, is an industry leader when it comes to outdoor living, and has just everything you need to experience a spa-like relaxation after a stressful day at work, or maybe after a ball game. Give your body the pampering it needs to feel refreshed, relaxed and invigorated with one of our hot tubs or spas.
Our hot tubs and spas are known for being the best in Houston, Texas. They are available in the traditional standard hot tub design and are known for their high-performance and customized style designed specifically to match your lifestyle.
---
Pricing: Hot Tubs for Sale, Hot Tubs Houston, Texas
All of our hot tubs, pools, and spas are on sale at the best prices available. We aim to always provide you with everything you need to achieve full satisfaction, and so we offer our hot tub, pool and spa of your choice at discounted prices. When you stop by our showroom, you can take a look at the wide collection available just for you. Our representatives are on site to discuss what size and type is most suitable for you and for the space at your home. Once you see our luxury brand models, you will quickly realize that you will be making an investment that could last for years.
We make sure that our Houston customers come first with respect to great and reasonable prices, without losing the quality of our products. We are certain that you will have a personalized experience that will forever change how you deal with muscle aches, body pain and the stress of life. So hurry and take full advantage of our spas and our hot tubs for sale, hot tubs Houston.
---
Quality Name Brand Hot Tubs and Spas in Houston
TLC Outdoor Living only carries some of the best name brand quality spas, hot tubs and in-ground pools in Houston, including the top-quality Bullfrog Spas. Nonetheless, all of our hot tubs and spas come fully equipped with everything you need to have a great experience. Some can be customized to include a JetPak Therapy water jet at various locations based on your personal choice. It can be customized to focus on those joints and muscle points that cause you the most trouble of all, including muscle fatigue, stiffness, joint soreness, or just general overall tiredness and fatigue. Our hot tubs and spas provide therapeutic water massages that will help your muscles feel youthful and restored.
One of our on-site attendees here at our Houston showroom will assist you with making the best decision when choosing your hot tubs or spas that will address your needs and other specific factors. This includes a hot tub or spa for either indoor or outdoor use. We can also visit your location for an in-home consultation so that we can perform a better assessment of your surroundings and recommend the best solution for you. Our assessment will help you decide whether you would need a hot tub that will be best for your outdoor space or a spa that will add spice in your indoor area. Of course, your choice and preference are what we always value and our job is to provide you with products and services that will satisfy your needs.
We can even help you source top-rated industry products that are currently on sale so you may receive the biggest discount available for spas and hot tubs for sale. All of these are available in Houston, Texas.
---
Series and Models of Top Name Brands of Hot Tubs and Spas in Houston
There are four different models of hot tubs and spa series available in our TLC Outdoor Living store, as a Bullfrog Dealer in Houston. Each of them is described in more details as indicated below.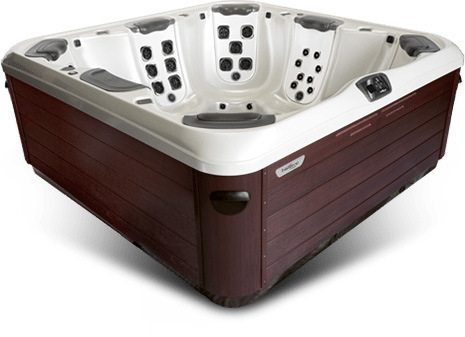 A – Series Hot Tubs in Houston
The A – Series Hot Tub is a collection of portable hot tubs and quality spas. They are very elegant and come fully equipped with all the features you need to completely enjoy the brand of your choice.
The A – Series Jacuzzi tub or hot tub makes it possible for customers to design their own uniquely styled personal spa. It is equipped with a featured Therapy System that includes a JetPak in each of the premium seat locations. This is important because it provides maximum personalization during your overall Jacuzzi tub experience.
---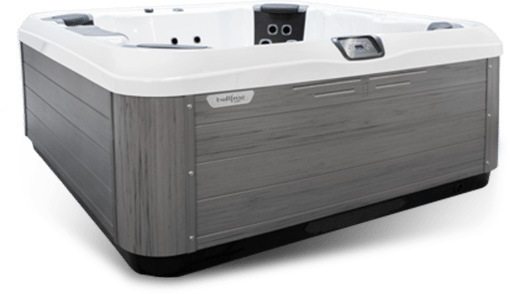 R – Series Hot Tubs in Houston
The R – Series Hot Tubs is a collection of high-quality hot tubs and spas that allow customers to also create a customized spa experience that is loaded with great features. For example, it features the JetPak Therapy System, where a JetPak is installed in different seat locations for the best hot tub experience possible. The R – Series is flexible and stretches out by using four customized JetPaks. It is also great for outdoor use as well.
---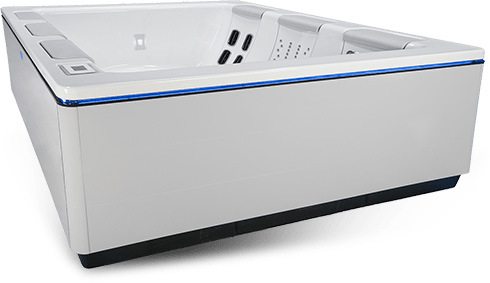 We are a STIL Series Hot Tubs and Spa Tub Dealer in Houston
The STIL Series is an elegant modern model that represents one of the newer concepts in the holistic and wellness arena with respect to its design.
Each of the massage consists of a bio-engineered design made to address each of your most sensitive therapeutic needs. There is no other spa in the marketplace quite like the STIL Series as it comes with two lounge seats as well as an open-concept design so that your experience will include the freedom to enjoy each of the seats in either an upright or a reclined position.
This particular collection features the clean lines as well as a modern aesthetics design that is not offered by any other spa or hot tub in the marketplace. This model can be used for indoor or outdoor use and can enhance any home.
---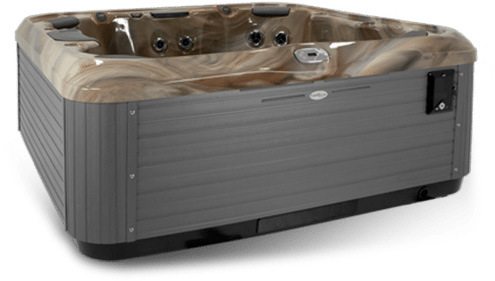 X – Series Hot Tub in Houston
The X – Series hot tub provides great reliability and comfort. Only available at TLC Outdoor Living, the X – Series is made with a great durable wood-free EnduralFrame. Its spas and hot tubs offer an excellent experience as it provides a very soothing hydrotherapy while customers can listen to their favorite music.
This series includes a wide selection of spas and seats up to eight adults. But it can also be used for more intimate settings as well; the options are literally unlimited!
---
If you are interested in any of our spas, hot tubs or other outdoor living projects, you can start the process of living your dream by simply calling directly to our office at (832)384-9676 to speak with one of our professional and friendly staff members. Or you can complete the Design Center Appointment Form to schedule an appointment for a Showroom Tour. We are the local and exclusive hot tub source in Houston, Texas.
Other Hot Tub & Spa Tub Resources:
Houston Hot Tub Covers Sales, Jacuzzi Tub Covers for Sale
Houston Jacuzzi Tub for Sale – for Repair we can recommend a qualified Repair Company
Looking for a Custom Luxury Pool in Houston? We build the best custom luxury pools!
4 Person Hot Tubs & Spa Tub, 6 Person Hot Tubs & Spa Tub, and even 8 Person Hot Tubs & Spa Tub for Sale!
Hot Tub Sales, Reviews, Luxury Pool Reviews, and even Outdoor Kitchen Reviews!
Why you shouldn't shop Sales of Hot Tubs & Spa Tub on Houston Craigslist or Ebay!
The problem with Discount Hot tubs & Spa Tub dealers & Spas for sale Craigslist or a Hot tub / Spa for sale on Ebay!
Spa Sales / Swim Tub Dealers in Houston
Hot Tub & Spa Tub Accessories for Sale in Houston
Beware of Portable Hot Tub & Spa Tub Dealers Scam on Houston Craigslist
Swim Spas for Sale in Houston
Stationary Swim Hot Tubs for Sale In Houston

Or check out other products and services: The Best Outdoor Kitchens in Houston, TX The Best Outdoor Kitchen Grills in Houston, TX The Best Custom Outdoor Kitchen & Patio Builders Houston, TX The Best Custom Luxury Pool Builders in Houston, TX