With the hot summers that are typical of Texas weather, having a swimming pool in your home is a great way of enjoying the weather and spending some time cooling off. Building a pool in your home is often viewed a difficult and complicated task, but it does not have to be. Finding a reputable pool builder in Tomball, Texas, is a critical first step towards turning your dream into a reality. The right pool builder can be the determining factor for building a pool in a cost-effective manner.
The part where most homeowners struggle with is identifying a reputable pool builder. In the Tomball, Texas area, finding a reputable pool builder is essential towards the pool building process.
So what factors should homeowners consider when selecting a pool builder in Tomball, Texas?

1. Search locally
The best way for homeowners to begin the search for a pool builder is by searching locally. Local contractors are easily accessible, more affordable, and more familiar with the local environment. Selecting pool builders from far and wide can cause homeowners to incur high costs due to transportation, communication, etc.
When searching locally, homeowners can begin with reviewing websites, visiting local offices, and checking out showrooms that display pool designs. They can also ask more specific questions to local pool builders; such as how long they have been in business and what services they can offer to design the best pool for their home. In a nutshell, local pool builders in Tomball, Texas, are able to provide more efficient services to homeowners in the area.
2. Make sure the pool builders are certified
Another factor that homeowners should consider when selecting a reputable pool builder is certification. The pool contractor should hold a valid contractor's license issued by the state of Texas. A license shows that the contractor is properly trained and certified to carry out their work. This can act as an initial quality control measure before you can consider them for the job.
In addition to having the appropriate licenses, the contractor should also be insured and bonded. Insurance protects you and your property in the event that the contractor causes any damages during the project. A contractor who is bonded (preferably with a surety bond) will also provide assurance that you will not incur damages as a result of any negligent actions of the contractor.
For example, if a pool builder fails to pay his/her employees, a claim can be made against the surety bind for the workers to be compensated. This protects you from having to foot the costs of paying those workers or going through costly legal processes.
3. Referrals help a lot
Customer referrals are one of the best ways of identifying a reputable pool builder in Tomball, Texas. People with previous experience with the contractor can provide unique perspectives about their services, prices and customer service. You can begin looking for referrals from friends and family who may already own a pool in their home. Homeowners can also request for a list of referrals from the contractor. The referrals should be of customers who have had their pools designed and built by the contractor.
Contact these previous customers and ask them how their experience was like throughout the building process. Try to ask specific questions such as the timeline of their project, how the service was like, and how they were able to resolve any emergent challenges. This is a great way of gaining an insider perspective into the pool building process.
4. Inquire about pricing options
Of course, one of the biggest factors that you should consider when selecting a contractor is the price. Pricing for a pool can be quite complicated due to the multiple components that are involved. There will be material costs, labor costs, subcontractors, licensing fees, and many more. It is therefore critical to select a contractor who provides a clear and detailed invoice for all work that is done. This enables homeowners to keep better track of their expenses and to avoid being blindsided by unexpected costs during the project.
A contractor who is transparent about costs also tends to be more reputable. They can account for all work that is done, all materials that are purchased, and any other expenses incurred.
5. Weigh your options
When selecting a pool builder, a wise strategy to follow is to keep your options open. Narrow down to about three five contractors who you will ultimately assess for the final job. Having several options allows you to weigh the pros and cons of each. Small details can help you select the best pool builder in Tomball, Texas. How soon did they return your call? How much detail did they go into when inquiring about designs for the pool and pricing required for construction? Did they follow up on a request that you made?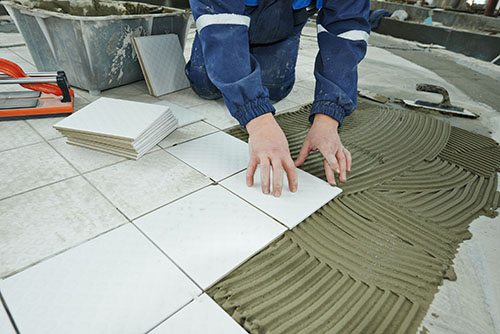 These little details matter and can be the difference between a smooth pool building process and a hectic one. Construction designs matter a lot as well.
Design Preference
An eye catching design for a swimming pool is key; therefore, you need to hire contractors with unique designs that go hand in hand and blend with the surrounding environment of Tomball and Texas in general.
Only the best pool builders can provide the award-winning design and construction services when building your custom swimming pools in the Tomball area. If you are looking for pool builders who can make your dream pool, choose a team that can truly perform. Transform your outdoor space into a resort-like oasis, where you and your family can enjoy even the scorching heat of Texas summer.
Here in Tomball, Texas, there is only one company of pool builders that can meet your swimming pool needs, who can revamp your space and turn it into an amazing work of art. TLC Outdoor Living offers pool design and build services. They create luxury pools that will allow families to have a five-star pool experience at their own outdoor space.
How TLC Outdoor Living Can Help
When selecting a reputable pool builder, homeowners need a contractor that is experienced, qualified, pays attention to detail, and is affordably priced. Look no further than TLC Outdoor Living to satisfy all your pool building needs. Contact the best Tomball, Texas, outdoor Pool experts and builders for best swimming pool design.
When it comes to pool builders in Tomball, Texas, only TLC Outdoor Living can do the job for you. TLC pool builders offer the highest quality pool building services in the area. We can turn your outdoor space into a resort-style paradise that will make you enjoy summers and much more. With TLC Outdoor Living, you can experience luxury without having to break your budget. Only TLC offers budget-friendly custom pool services in your area, without compromising the quality of their work and the satisfaction of their clients.
From the initial plan to the construction of your pool, TLC Outdoor Living will ensure that everything will run smoothly. We value the suggestions of our clients, so we make sure that you are always involved in the whole building process. TLC is the pool builder company in Tomball, TX, that homeowners can trust create for their outdoor living needs.
You can visit our Design Studio where our friendly staff and professional pool builders can give you luxury pool design ideas and inspiration that will help you visualize your ideal luxury pool. TLC Outdoor Living will meet and even exceed your expectations. We will build your swimming pool that will allow your family to enjoy your new poolscape and will wow guests during parties.
Begin one of your biggest outdoor projects today with TLC. Call us at +1 832-678-8970 or complete the Call Us Form to schedule an appointment for a Showroom Tour.