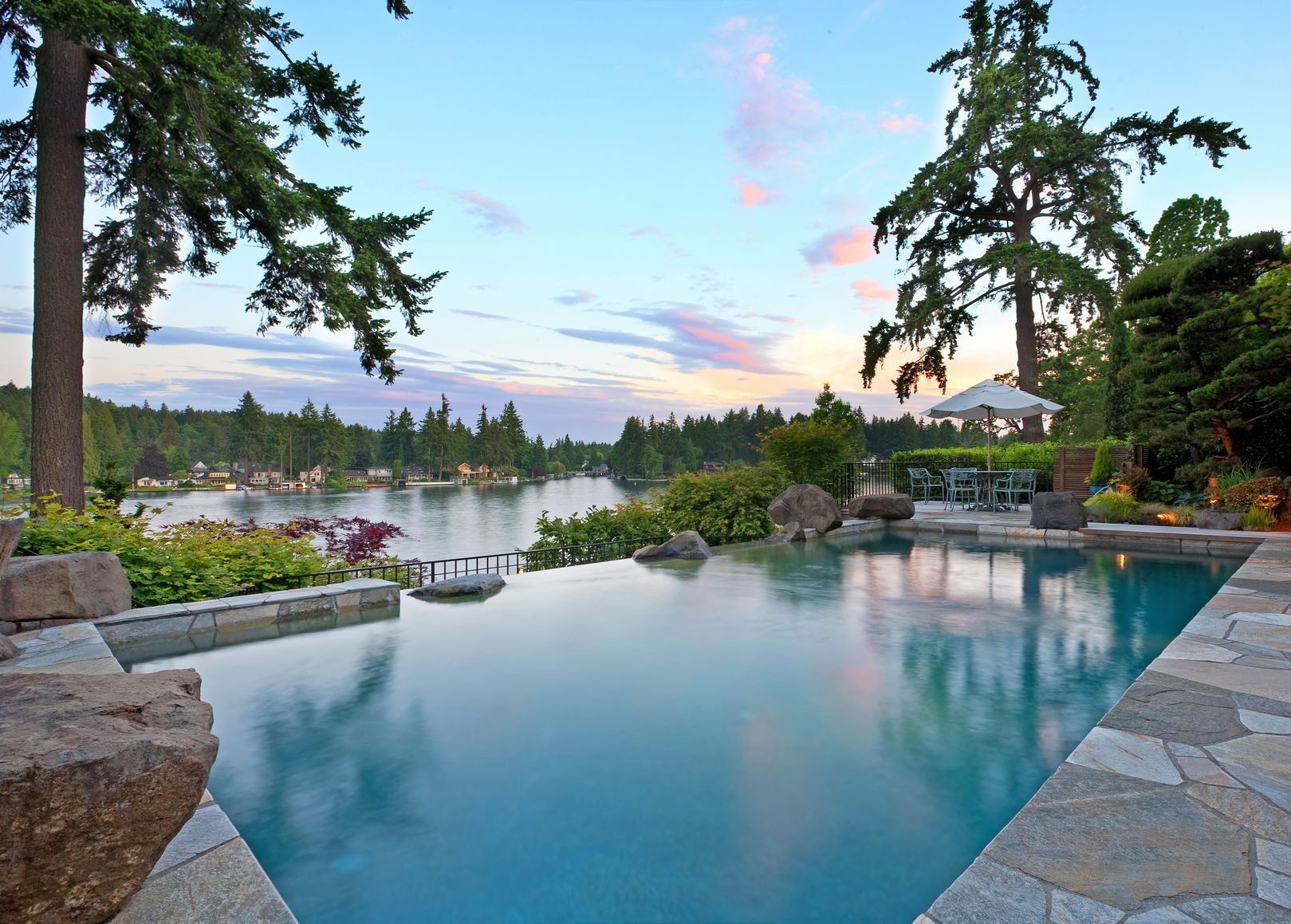 Dream on, but call TLC Outdoor Living now at 832-678-8970 for a FREE consultation on how to move you closer to your "Dream Come True" new pool!
---
TLC Outdoor Living Has Won Multiple Awards for Their Custom Luxury Swimming Pools
TLC has been featured and recognized by several media outlets, including Aqua Magazine, HGTV, DIY, Fine Living, and A&E.
They have also received top honors, winning several design awards for remodeled outdoor living spaces, including the coveted Houston's BEST Prism Award, presented by the Greater Houston Builders Association for two years running!
These accolades reinforce the fact that you will not find a more qualified and trusted builder for your custom pool than TLC Outdoor Living. Your imagination (and budget, of course) is the only limitation to what can be accomplished when you hire TLC to create your dream backyard escape. Your overall experience, when working with TLC, will be equivalent to working with a trusted friend, who always has your best interest in mind. Only, with TLC, this friend has a wealth of knowledge and experience in creating and bringing to life the most breathtaking pools and backyard retreats that you have ever seen.
Owning a TLC Outdoor Living pool is like owning your own private resort, right in your backyard! You will be forever grateful that you chose the best in the business to create your masterpiece center of entertainment and relaxation for your family to enjoy for generations. If you are serious about creating the perfect backyard living space, you have only one clear choice on who to entrust that task to. TLC Outdoor Living is simply the BEST at what they do. When you want the best outcome, you should choose the best builder. TLC makes that choice easy for you. With their proven track record, completely customizable designs, vast experience and good old fashion "Know How", you will find yourself the envy of all who chose an inferior builder.
---
Call TLC today to schedule your FREE consultation.

---
Stop By The Showroom
Known for crafting some of the best custom work in Texas, TLC Outdoor Living's showroom is located just outside of Houston, and Cypress, in Tomball, Texas. TLC Outdoor Living is the proven best choice of custom pool builders in Tomball, TX. Stop by for a visit of their new, state-of-the-art store front, located at I-10 and Hwy 99.
Inside the luxurious TLC Store, you will be able to see design ideas for spas and hot tubs, grills, patios, luxury pools, as well as unique and stylish accessories. You can even enjoy the "wet experience", which is TLC Outdoor Living's unique opportunity for you to demo the most cutting-edge technologies in the latest Spa designs. I do not know of another store that offers an actual sit down inside of a working spa. They will even provide you with some trunks if you need them! You will have to bring your own tropical drink. While visiting the showroom, you will be able to speak with a knowledgeable member of the staff, who will cheerfully help you develop your pool and patio concept and guide you on the process of creating or enhancing your outdoor Dream Space.
---
Professional Pool Builders in Tomball, TX
From Concept to Creation, TLC Outdoor Living will work right along and beside you to create your ideal backyard getaway. From pools and spas, to patio kitchens and hangouts, TLC is the builder that Tomball can trust to create a custom living space for years of relaxation and enjoyment.
TLC's award-winning staff and Design Studio provide valuable insight, inspiration, and the knowledge to achieve your ideal pool Vision. They will have you swimming and enjoying your pool and backyard as fast as you are ready to build. Each pool project brings its own unique challenges and opportunities. From design, landscaping, and construction, to battling the harsh Texas elements, TLC has seen it all and they are the ideal builder to help you fulfill your wildest dreams of a backyard oasis. With TLC Outdoor Living, you will feel confident and well taken care of throughout the entire process.
From initial concept, through design and planning, all the way to your first cannonball into the deep end, TLC will live up to their famous initials and handle your pool project with Tender Loving Care. Your new pool scape and backyard retreat will wow guests and provide a welcome escape from the intense heat of Texas summers. They can even provide heated options, so that you can enjoy your pool year round!
---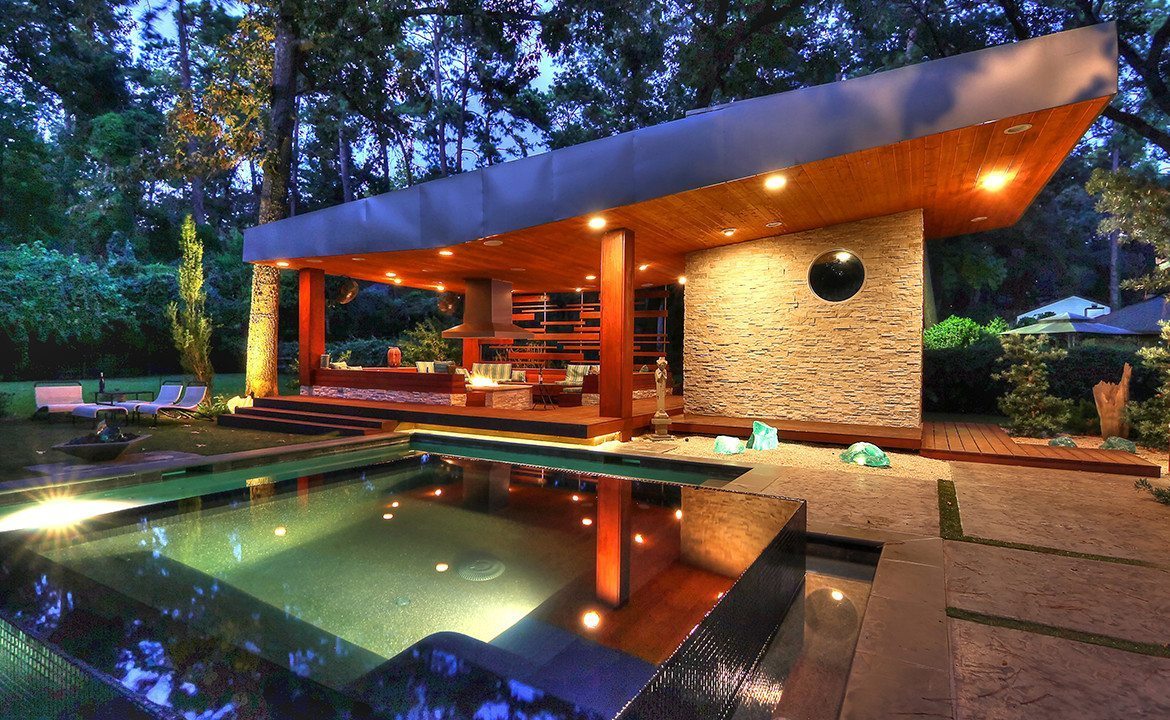 Need Further Inspiration?
Check out the pool design GALLERY for samples of some of TLC's happy customers…
---
Luxurious Outdoor Living
TLC can help you enhance your Outdoor Living environment with swimming pools, water features, BBQ's, fireplaces, outdoor kitchens, landscape lighting and landscaping that entice and reward your outdoor activities.
You will be able to share unforgettable moments with friends and family from your own backyard resort-like paradise! Your beautifully landscaped pool will be designed to be a private retreat from the stress of everyday life. With multiple choices on lights, water features and deck furnishings, your completely customized pool will pamper and provide a way to refresh, relax, sun bathe and entertain throughout the afternoon and evening. The beautiful, long lasting structures will add value and grandeur to your home for decades.
---
The Design-to-Construction Process
A member of TLC Outdoor Living's knowledgeable pool design staff will meet with you to create a review of equipment technology and innovations, as well as conceptualize and develop an itemized list of the features and amenities that you want to create for your pool.
Your TLC team member will then work with the entire pool production department to focus on developing a schematic design of the property and the pool amenities to provide information where you, the owner, can begin to visualize the project and make informed decisions to give final approval of the design concept. They will then create a computer-generated animation of actual pool design and water features, so that you can see the finished project goal before the construction of your pool ever begins.
Your Project Manager will then be able to create project cost estimates for construction and materials for your pool build, along with contingencies based upon your final approvals.
---
Implementing construction
Your Job Project Manager will oversee the onsite management and all administration processes for completion of your pool install or remodel.
You will be able to observe the level of dedication and adherence to the quality of the work being done throughout the entire pool construction project. Your TLC Project Manager will work with you to coordinate the step-by-step process of your pool installation, including all necessary State and City inspections, HOA permissions, and any permits needed for insuring the approval of your new pool construction.
---
Pool and Equipment Operations
TLC Outdoor Living uses only the finest pool products and manufacturers, insuring a long lived product that will exceed your expectations. They will guide you on decisions regarding pool types, filtration methods, and the myriad options that are available to the modern pool owner.
Upon completion of the install, TLC will work with you on the training and familiarization with the operation and understanding of your new pool's care and equipment use. Even well after your first swim, TLC's expert staff will always be available to answer any questions you may have during the lifetime of your pool ownership.
With decades of experience in creating beautiful landscapes, aquascapes, patio covers and decking, outdoor kitchens, and resort like luxury pools, TLC Outdoor Living is your ideal partner in creating the outdoor paradise that you have always wanted.
---
Call TLC Outdoor Living today to begin the first step towards creating the pool oasis of your dreams!