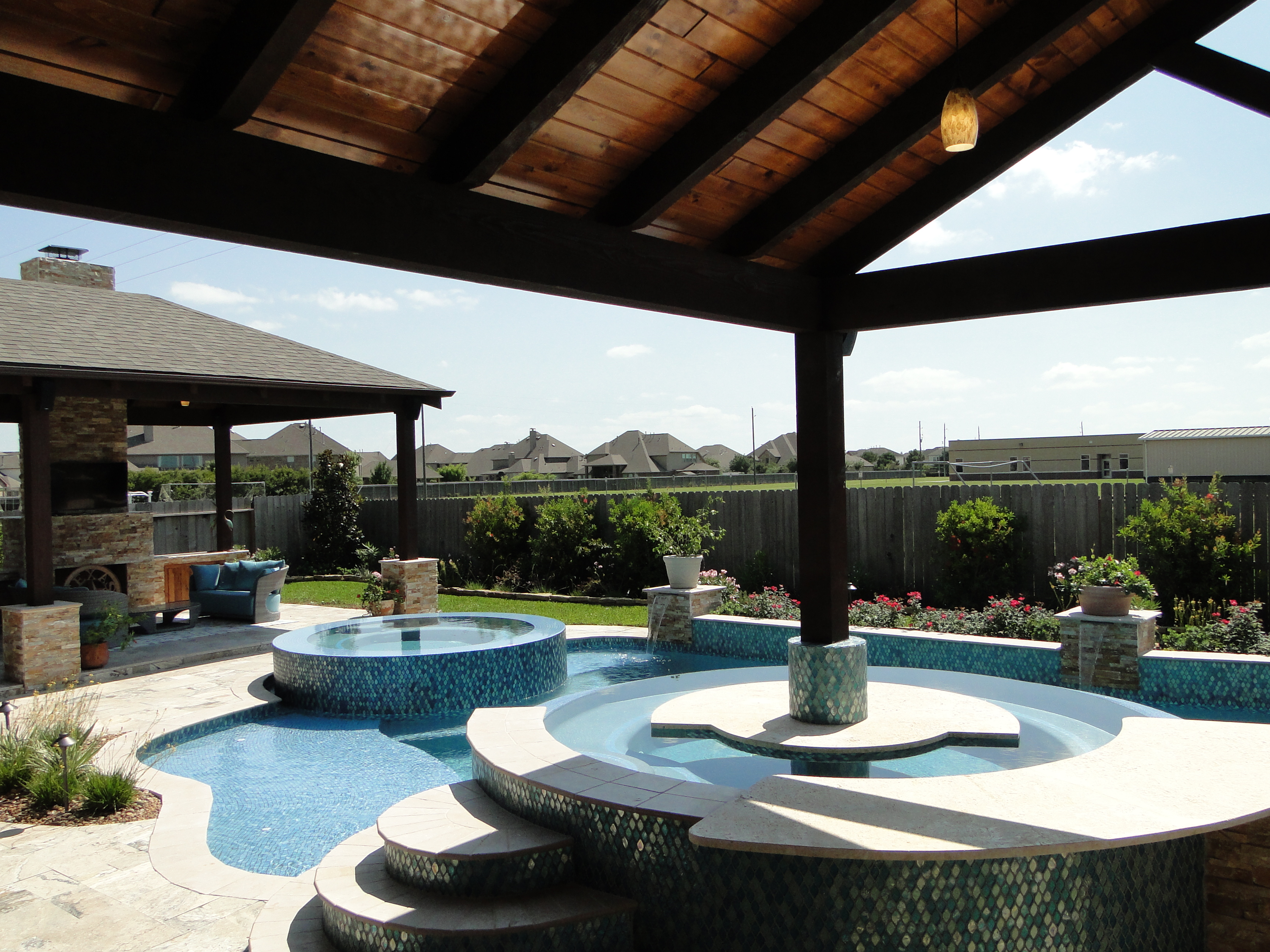 Summers in Houston, TX can be brutal, and some years feel like one long sweltering summer. However, if you have a luxury swimming pool in your own backyard you can escape the oppressing heat and actually enjoy a summer at home. However, as a homeowner, you might be asking if having a pool is practical or even possible. You might worry about the cost of construction, local regulations, the cost of maintenance and the building process itself. Thanks to TLC Outdoor Living, you do not have to let these worries stop you from rewarding yourself with a luxury pool that you and your whole family can enjoy.
As an award-winning, family-owned, top custom pool builder in Houston, TX, we have decades of experience and can make bringing your pool dreams to reality a smooth and fun venture! TLC Outdoor Living has a strong reputation built on integrity, attention to detail, lasting quality projects and servant-led customer service. We are a solid choice for bringing your pool dreams to reality.
First Step: Hire Professional Luxury Pool Builders
When planning to install a luxury swimming pool in your home, you could search YouTube Tutorial Videos, Google pool installation directions or subcontract and coordinate the numerous companies needed. However, without the proper experience, those options will most certainly lead you to a more costly completion, more headaches and a longer installation time. In order to save yourself money, stress and time when having your custom pool installed, you will need the best contractor in the Houston area. For homeowners just like you, no need to keep searching because the team of professional builders best suited to carry-out your project is right here in the city!
TLC Outdoor Living, a trusted pool and outdoor space construction company, will convert your outdoor space into a haven that your family will love and your neighbors will definitely envy.
Read More
---
Are You Ready To Build The Luxury Pool Of Your Dreams?
If you want to know how our luxury pool builders transformed many homes, check out our Pool Gallery or Contact Us today!
---