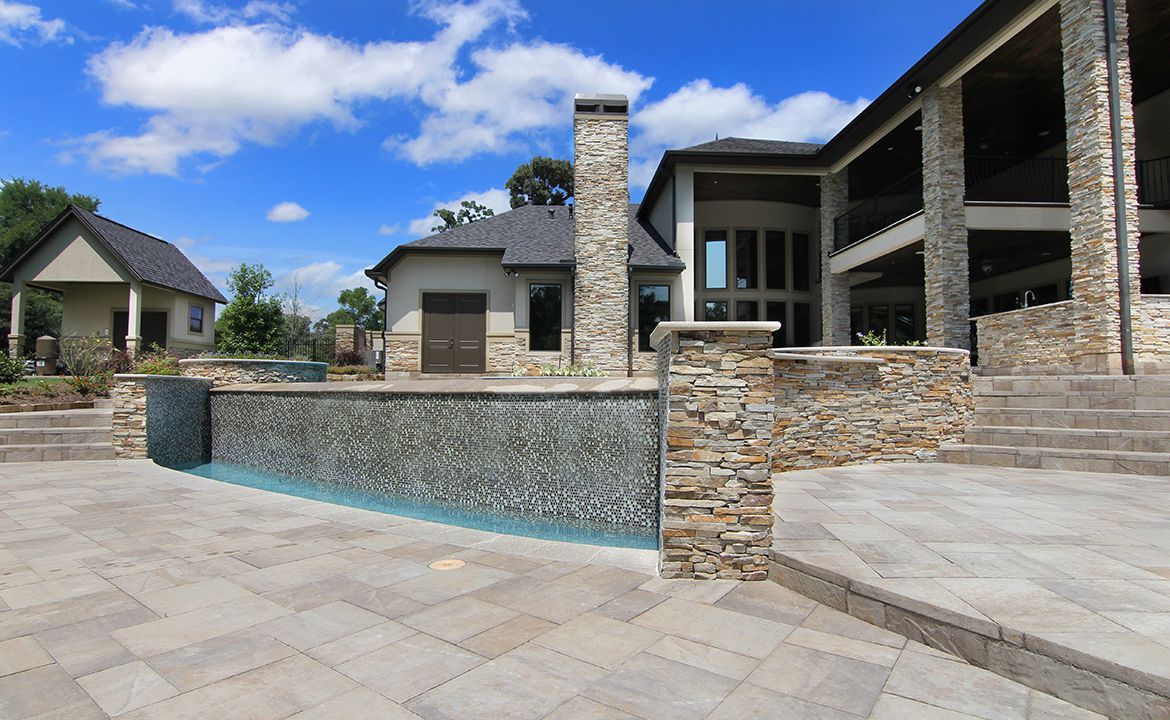 Having a custom pool in your home is one of the best ways to enjoy the hot weather that is typical during the Texas summer season. However, pool construction is often viewed as a time- and money-consuming home project. But here at TLC Outdoor Living, home beautification will never be a waste of time and money, for our skilled and award-winning pool builders in Katy TX, can turn your dream custom pool into a reality.
---
Our Pool Builders Katy Achievement Says It All
TLC luxury pool builders have been featured in different media platforms, including the HGTV, A&EAqua Magazine, Fine Living, and DIY. They have also received design recognitions for remodeled outdoor living spaces, including the Houston's BEST Prism Award, which was presented by the GHBA for two consecutive years.
These recognitions and achievements only prove that the TLC pool builders Katy TX are the people you should trust for your custom pool project. Our team of pool builders has an extensive knowledge and experience in pool building and landscaping, and they even took part in building the dream pools of many homeowners in Katy, TX. Now, they are enjoying summer all year round thanks to the talent and dedication of the TLC pool builders Katy. They bring to life the pool you have always wanted.
From barbecue party to formal events, your luxury swimming pool will be the centerpiece of them all. Your family and friends can relax by the pool and enjoy this great form of entertainment. Having a custom pool built by the best Katy pool builders is like bringing the most luxurious resort spa in Texas in your backyard.
If you are now convinced that having a swimming pool must be your next home project, contact only the award-winning pool builders in the industry. TLC Outdoor Living is the #1 outdoor living company in Texas dedicated to transforming unused lawns and backyards to livable, luxurious spaces.
Read More
Begin The First Step Towards Creating The Pool Oasis Of Your Dreams Now!
---
So What Are You Waiting For?
Call TLC Outdoor Living Today To Begin The First Step Towards Creating The Pool Oasis Of Your Dreams!