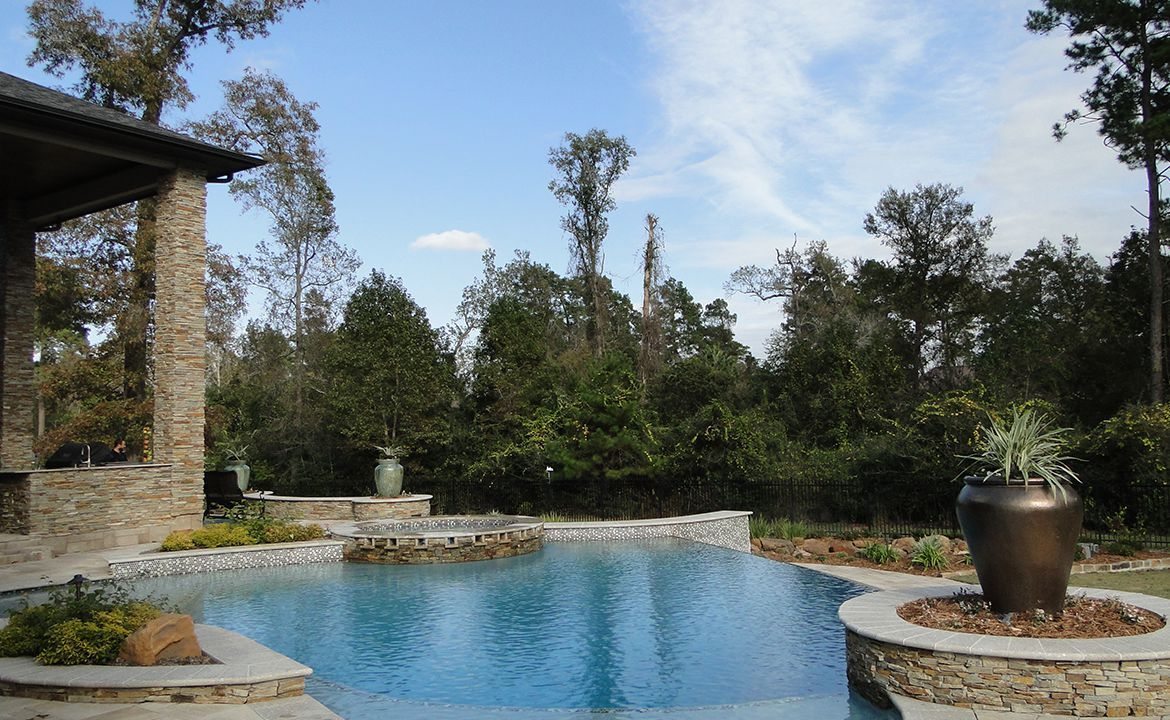 Award-Winning Inground Swimming Pool Builders in Houston, TX
When it comes to pool building, nothing beats the award-winning services of TLC Outdoor Living pool builders in Houston, TX area!
---
Award-Winning Pool Builders in Houston
TLC Outdoor Living is known for designing and building some of the best pools in Houston and surrounding areas. We offer our customers nothing less but the best in professional pool building services and give them the swimming pool of their dreams.
We have been in the pool building business for many years. And if there is one thing we learned, it is to always exceed our customers' expectations. The TLC pool builder Houston goes above and beyond what our customers want.
Every pool we build in Houston and surrounding areas is done with the same level of dedication we have when we started.
Read More
---
TLC Outdoor Living in Houston, TX, brings life to your backyard with swimming pools that are built to last. There is no better time than today to get your dream swimming pool started. Let your outdoor space come alive with TLC Outdoor Living and call us today! We got the best pool builders, offer award winning experience, and the dedication to deliver the most amazing pool experience for you and your family!
What are you waiting for? Get your pool party started today! Call a pool builder now and experience award winning living at 832-678-8970. You may also complete the Call Us Form to schedule a Showroom Tour and a builder will be happy to assist you.
---