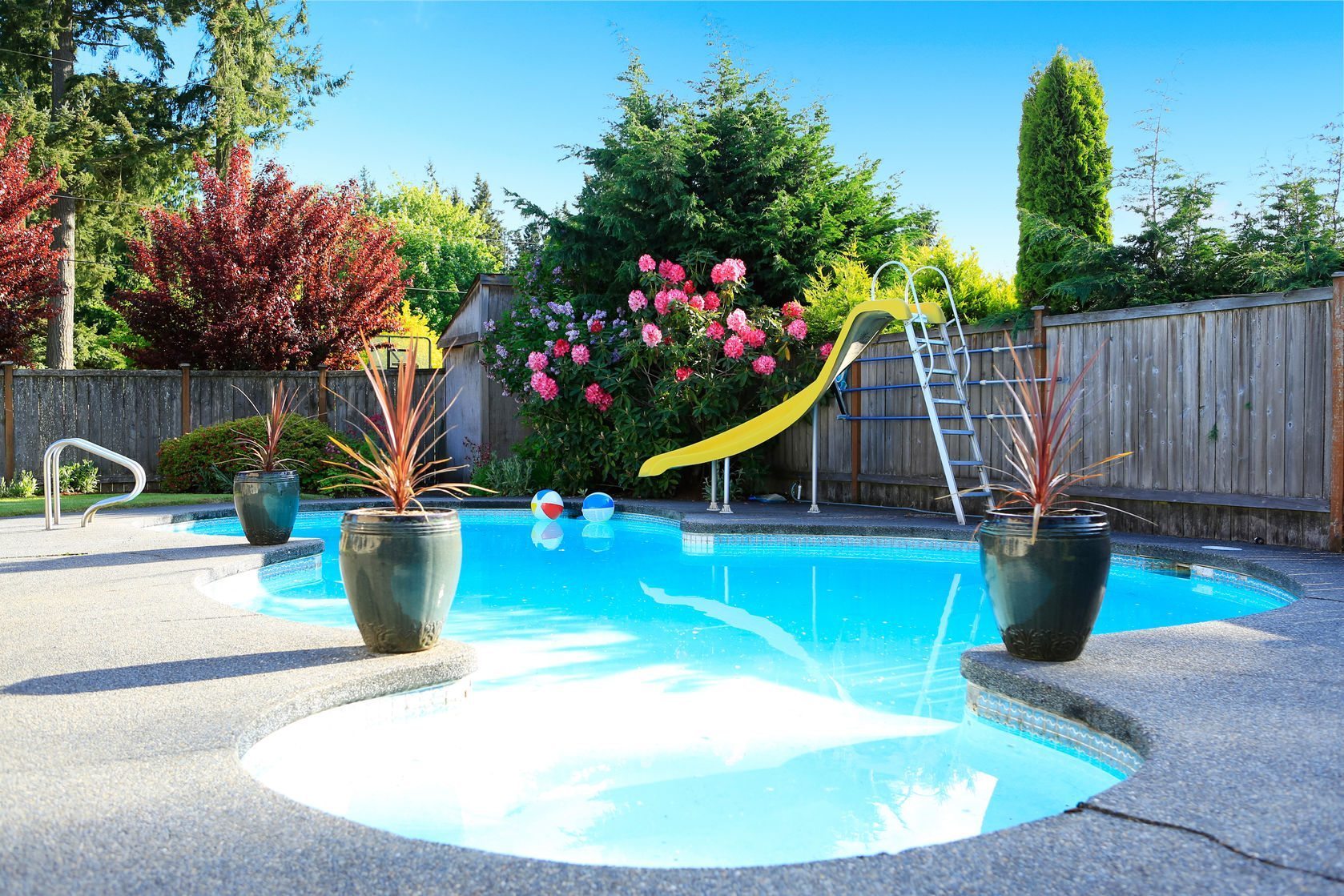 When it comes to custom luxury pool building, nothing beats the award-winning services of TLC Outdoor Living luxury pool builders serving the Houston, TX area!
---
Award Winning Custom Luxury Pool Builders
TLC Outdoor Living is known for designing and building some of the best custom luxury pools in Houston and surrounding areas. We offer our customers nothing less but the best in professional pool building services and give them the swimming pool of their dreams.
We have been in the pool building business for many years. And if there is one thing we learned, it is to always exceed our customers' expectations. We go above and beyond what our customers want.
Every pool we build in Houston and surrounding areas is done with the same level of dedication we have when we started.
---
Our Seasoned Pool Builders do it BEST!
We are Houston's premier pool building company and we take custom pool building seriously. That is why we only get the best and most experienced pool builders around. This way, you are guaranteed expertise and professionalism every time you speak with any of our staff to discuss your pool plans.
From the initial design process to the installation of your custom swimming pool, our highly rated team will be there to address all of your concerns. And to experience genuine TLC Outdoor Living quality service in Houston, our team will sit with you and provide a wide range of pool design solutions. From the construction of geometric shapes to any custom pool designs, we have all the things you need to have a custom pool that meets and even exceeds your expectations.
TLC Outdoor Living in Houston offers consultations to give you a full understanding of what is most suitable for your personal outdoor and luxury pool area. Our consultation services include identifying and assessing the following important aspects before jumping into the pool construction stage:
Evaluation of space requirement (the size of the area needed in building the pool)
Assessment of the architectural layout of your home
Installment of accessories you wish to add to the custom-built pool, such as spas, hot tubs, decks or pavers
Visit the TLC Outdoor Living Design Center in Houston, Texas, and check out other custom design ideas. Our expert staff can answer your questions and assist you in finding the best pool design and accessories that fit your budget and lifestyle.
---
Top Rated Custom Luxury Pool Services
As the No. 1 and top rated custom swimming pool builder in Houston, TX, for years, TLC Outdoor Living in Houston takes pride in our professional services in pool design and construction. Many Houston home and property owners have opened their doors to the TLC team of professional pool builders to make their dream outdoor pool a reality!
Our dedication to quality service and complete customer satisfaction push us to always do the job right the first time.
The seasoned pool builders of TLC Outdoor Living in Houston provide high-standard and expert services in designing and building your custom pool. Moreover, from the beginning of the pool project until the last day of construction, TLC staff and pool builders will be in constant communication with you to ensure that your envisioned luxury pool is slowly coming to life.
If you are searching for the best pool services in Houston, look no further! TLC Outdoor Living in Houston has you covered. We have what it takes to design and build your Houston home's custom luxury pool!
Our TLC pool design team in Houston can walk you through the construction process, from the initial design concept to the installation of your luxury custom swimming pool. Our team will always be there to answer all your concerns and give you the best experience you deserve!
At TLC Outdoor Living in Houston, we never run out of ideas. Our years of experience and exposure to all techniques to pool building have honed us to be the best in our field.
We always strive to give you the pool of your dreams! That is why we constantly think outside the box and come up with unique custom pool designs that best represent your lifestyle! Have a spa-like custom luxury swimming pool and experience relaxation on a whole new level!
Want modern luxury pool designs like "vanishing edges?" Our pool builders at TLC Outdoor Living in Houston have the experience to build one for you. This gives a different look to your luxury pool because it creates an optical illusion where the water seems to be flowing to another side of the pool. You may also go for a more organic-shaped pool that can be integrated to better blend with your natural backyard environment.
Whatever creative concepts you want to have for your custom luxury pool, TLC pool builders company will guarantee that you get what you want to enjoy a resort-style experience right inside your Houston home!
---
TLC Outdoor Living is Your One-Stop Shop for Everything Pool
Aside from the high-standard and best-quality services that TLC Outdoor Living offer, we also carry a range of swimming pool accessories to give your custom pool an upgrade. Hot tubs, spas, pavers—you name it and our TLC pool building store in Houston has it all!
Visit our TLC Outdoor Living store today and shop for all your swimming pool and outdoor space needs. We offer custom pool accessories which include everything from chairs for lounging around the custom pool to garden accessories that add spice and character to your newly transformed outdoor living space. In fact, we even have in store everything you need for a full outdoor kitchen.
TLC Outdoor Living has everything you need to transform your unused backyard space into a pool area that is a place of calmness, relaxation, and enjoyment. With our team of the swimming pool builders in Houston, Texas, you and your family can enjoy the Texas weather any time of the year.
Whether for relaxing or entertaining, TLC Outdoor Living in Houston, Texas is your one-stop shop! Our store carries all that you need for a complete custom pool solutions.
Get a professional pool builder to create your own custom-built luxury swimming pool and treat yourself and the whole family to a resort-style living. Now is the best time to get off the fence and make one of the best home improvements that you could possibly make. With a luxurious and breathtaking custom-built swimming pool, you can convert your home into the best place for entertainment in the entire neighborhood.
---
Pricing
TLC Outdoor Living in Houston, Texas, offers competitive pricing for luxury pool building services in Houston.
TLC pool builders build resort-like custom swimming pools that are second to none in all of Houston, Texas. You will be amazed at how our professional swimming pool builders convert your backyard living space to an amazing work of art with a breathtaking luxury swimming pool. Our custom swimming pools allow families to enjoy a spa-like experience right inside their newly transformed Houston backyard.
With TLC Outdoor Living Experience quality services, unique swimming pool design, and luxurious lifestyle, transform your backyard space today into the resort-style swimming pool of your dreams. We provide reasonably priced custom swimming pool services in Houston that best suits your budget!
It is time to begin your journey to getting the custom swimming pool that you have always wanted with TLC Outdoor Living in Houston, Texas.
---
Start the Outdoor Transformation Today!
TLC Outdoor Living in Houston, TX brings life to your backyard with custom pools that are built to last. There is no better time than today to get your dream custom pool started. Let your outdoor space come alive with TLC Outdoor Living and call us today! We got the best Houston pool builders, offer award winning experience, and the dedication to deliver the most amazing pool experience for you and your family!
What are you waiting for? Get your pool party started today! Call a TLC pool builder now and experience award winning luxury living at (832)838-4336. You may also complete the Design Center Appointment Form to schedule a Showroom Tour and a builder will be happy to assist you.