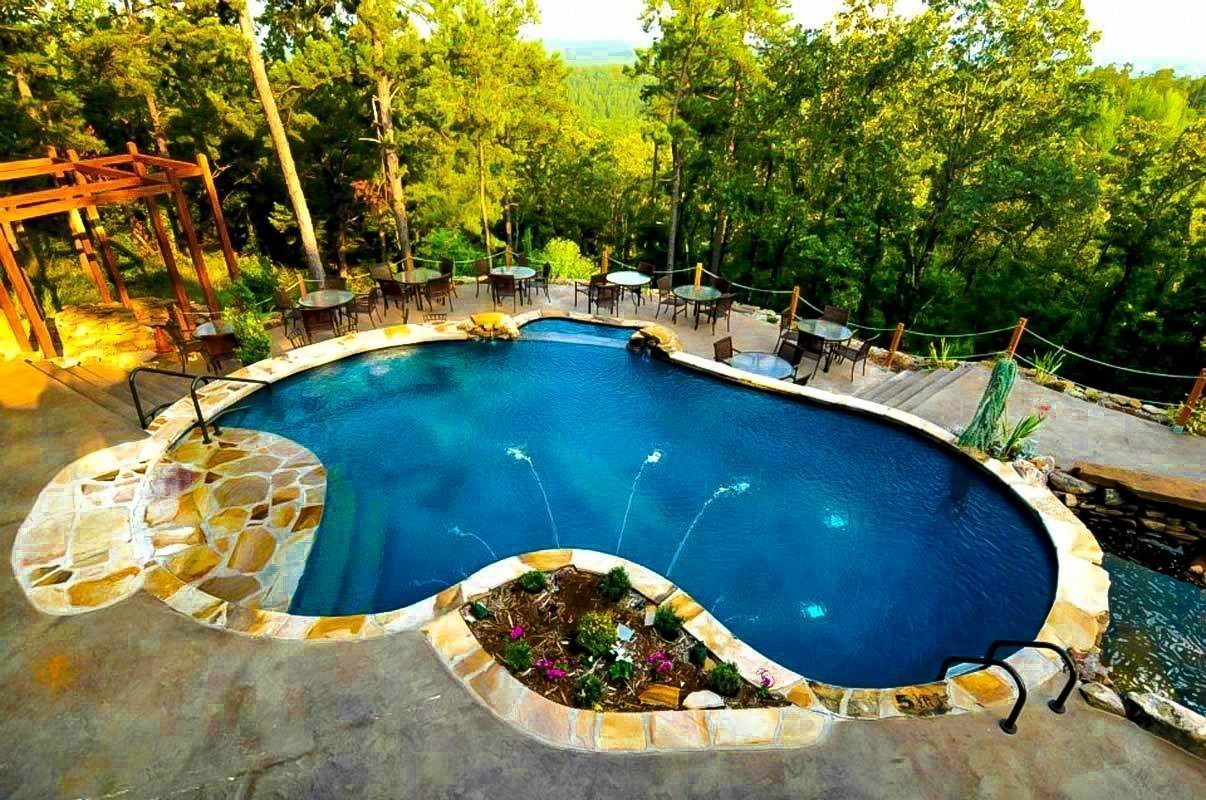 Houston Pool Builders Near Me
There is no betteccccr way to cool down from the hot Texas summer than by taking a dip into your own custom luxury swimming pool. Can you imagine how refreshing it would be to go for a swim by just taking a short walk to your own resort-like luxury custom swimming pool in your own backyard? Although it may seem too far-fetched now, it could be more of a reality now especially if you are a nearby resident of the best swimming pool builders, TLC Outdoor Living, in Tomball, Texas
TLC Outdoor Living is known for crafting some of the best custom works that are from the Houston area. So if you live nearby, then you are just a few minutes away from one of the best custom luxury swimming pool builders in the Tomball, TX, area.
Each builder employed in our team is considered as the cream of the crop in the swimming pool design industry, every builder will surely provide the same level of quality work to customers in the Houston area.
We know that you have always wanted to treat yourself with your own custom built, resort-style luxury swimming pool, crafted by a professional luxury pool designer. Now is the time to make one of the best home improvements that you can possibly think of. And do this by simply adding one of the most luxurious and breathtaking custom additions to your home—your very own custom-built luxury swimming pool. And even if you are not using the pool, it will still give your home an awesome ambiance which offers you the best resort-like experience at the comfort of your home. Just imagine what your backyard space will look like. With TLC Outdoor Living, it is going to be awesome, and it will change the way you appreciate and live your Houston-based life.
Competitive Pricing
At TLC based in Tomball, TX, we offer some of the most competitive prices in the Houston area, relative to the level of the award-winning pool makers performed by our luxury swimming pool builders. Our resort-like custom luxury swimming pools are like no other in the Houston area. You will be amazed as to how our professional team transforms your outdoor living space to a an amazing work of art. Our luxury custom swimming pools allow families to enjoy a spa-like experience in their newly transformed Houston-based backyard for many years to come. And you will be happy that you did not even have to break the bank to do it. You will not find a more reasonably priced service in your area for the custom design work that you will have in our company.
Read More
Professional Custom Luxury Pool Builders Services
As the number one and top custom luxury swimming pool builders in the Tomball, TX area, we take pride in the delivery of our custom services. And you will begin to notice and appreciate the difference that professional custom services can make.
Rather than beginning the construction process right way, our custom luxury pool builders will create a visualization of your proposed custom luxury swimming pool area so that you know exactly what design you will be getting before any construction takes place. It is not until then that a builder will begin to design your new custom swimming pool and resort-like space. Then, once approved, the designated builder will move to the next phase of the construction process.
During your experience with TLC, you will quickly notice that our custom pool builders work with high standards and expertise, which best reflects the quality of work associated with TLC. You will be able to watch us use our expertise to convert the unused portion of your backyard, drastically changing it into one of the most luxurious oasis in the area. Your new custom spa-like luxury pool will greatly resemble your own initial design and idea.
Custom Services Made Available to You
Each builder in our team is highly trained and has years of experience in the swimming pool custom building industry. Therefore, you can be sure that you are making business with a team made up of expert luxury pool builders and designers. We also offer consultation to give you a full understanding of what suits you for having a personal outdoor environment.
The builder assigned to the project will take an evaluation of your space requirements to best determine how much space is needed in relation to the space you already have, the architectural layout of your home, and other additional accessories you may want to install, such as spas, hot tubs, decks or pavers. We also have our own Design Center that can assist you with some additional custom design ideas, including aspects such as the shape and size of the custom luxury pool and whether you would prefer a luxury pool to be below or above the ground.
Our design team covers more issues that our customers may not be aware of or may miss to ask about. Only an experienced builder would be familiar with these additional areas, so it is pretty important to have a builder involved from the initial design process to the installment of your luxury custom swimming pool. To take it a step further, we can also provide other outstanding custom ideas, such as the construction of geometric shapes and personal preferences regarding custom construction in a modern or more contemporary look.
Because we provide custom pool designs, customers may also choose to have a spa-like custom luxury swimming pool or a more organic-shaped pool that needs to be integrated more naturally to better blend with your natural backyard environment.
Another popular construction idea is a visually stunning technique where custom luxury swimming pool builders add 'vanishing edge' custom luxury pools. This means that there is an appearance of an optical illusion, where it seems like water is flowing over one side of the custom luxury swimming pool, when it is actually being emptied into a catch pool that recycles it back into the custom luxury swimming pool.
Houston Area Pool Builders Are Your One-Stop Shop
Another great thing about our company is that in addition to providing our customers with basic custom luxury swimming pool designs, each builder also provides unique ideas on other areas of their expertise, mainly by suggesting additional aspects needed for customers to better enjoy their custom luxury swimming pools.
Our TLC Outdoor Living store has all of the necessary accessories that you can possibly imagine. We offer custom luxury swimming pool design accessories, which include everything from chairs for lounging around the custom luxury swimming pool to garden accessories that will add spice and character to swimming pools and outdoor areas. In fact, we even have all that you need for a full outdoor kitchen. This can be found right in the Idea Center in the storefront of our Tomball store.
You can coordinate with a builder in our team to accommodate designs for your entire backyard area, for a more simple and personal enjoyment or for activities that may involve hosting and entertaining guests. We have everything you need in creating great custom luxury poolside for your relaxation during the hot summer Texas afternoons or the warm Texas evenings. Either way, we have got you covered based on your preference in using your custom luxury swimming pool and your new outdoor space. Whether for relaxation or entertainment purposes, we are your one-stop shop!
Houston Pool Builders Near Me
Are you ready to get started? Of course, you are!
No one should keep you from starting your brand new luxury swimming pool project. You can call us now at (832)678-8970. You may also complete the Call Us Form to schedule an appointment for a Showroom Tour and a builder will be happy to assist you.