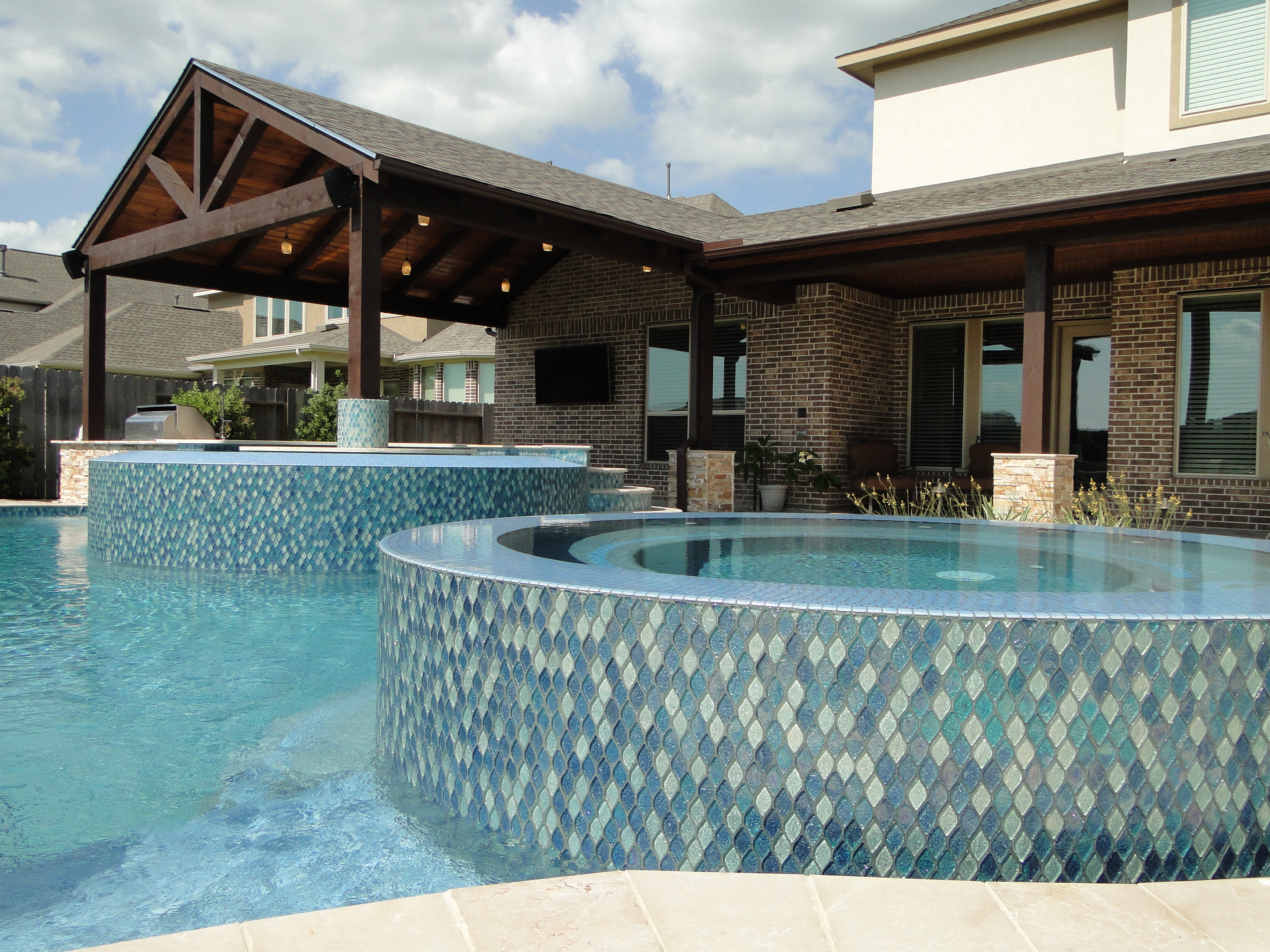 Award-Winning Custom Inground Swimming Pool Builders
Have you been dreaming about having your own custom-made pool or swimming pool for a very long time? Whether that is the case, or you are just beginning to imagine your own backyard oasis, deciding who you want to move forward with to create your dream pool scape is no small decision!
That is why you have to consider hiring TLC Outdoor Living's best pool builder. This award-winning designer and builder will take your dreams from concept to reality, enabling you to enjoy your backyard paradise like, well literally, "in your wildest dreams"!
Dream on, but call TLC Outdoor Living now at 832-678-8970 for a FREE consultation on how to move you closer to your "Dream Come True" new pool!
Award-Winning Custom Pool Builders
Media outlets like HGTV, Fine Living, Aqua Magazine, and A&E have featured the professional pool builders of TLC Outdoor Living for their amazing and quality work on custom-built swimming pools. They have received top honors, winning several design awards for remodeled outdoor living spaces, including the coveted Houston's BEST Prism Award, presented by the GHB Association for two years running!
These awards and recognitions prove that you will not find more qualified and trusted builders for your custom-made pool than TLC Outdoor Living. Your imagination (and budget, of course) is the only limitation to what can be accomplished when you hire TLC to create your dream backyard escape.
TLC pool builder will always have your best interest in mind and will strive to provide the best services which will result in maximum satisfaction. TLC outdoor living has a wealth of knowledge and experience in creating and bringing to life the most breathtaking pools and backyard retreats that you have ever seen.
Owning a TLC Outdoor Living pool is like owning your own private resort, right in your backyard! You will be forever grateful that you chose the best in the business to create your masterpiece center of entertainment and relaxation for your family to enjoy for generations.
If you are serious about creating the perfect backyard living space, you have only one clear choice on who to entrust that task to. TLC Outdoor Living is simply the BEST at what they do. When you want the best outcome, you should choose the best builder. TLC makes that choice easy for you. With their proven track record, completely customizable designs, vast experience and good old fashion "Know How", you will find yourself the envy of all who chose an inferior builder.
---
Call TLC today to at 832-678-8970 to schedule your FREE consultation.
---
Read More
---
Contact TLC Outdoor Living Today To Begin The First Step Towards Creating The Pool Oasis Of Your Dreams!
---