One of the hottest trends in home living these days is the building or renovating of outdoor kitchens and patios. Many homeowners are discovering that this kind of project significantly extends the home living space and makes greater use of their outdoor areas. An outdoor kitchen can be an excellent way to prepare meals in a natural, airy setting. For holding events and entertaining guests, the atmosphere that a masterfully built outdoor kitchen can provide is sure to please your guests. Your home can become an entertaining hot spot. Contact the best custom outdoor kitchen and patio builders in Houston, TX, today!
Read More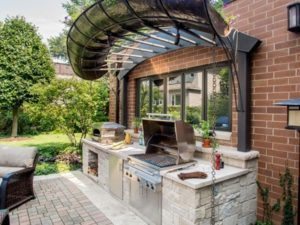 Modern Style
Clean lines, bold colors and a presence that stands all on its own; this kitchen will be the perfect contemporary element that will reflect your modern and distinctive style.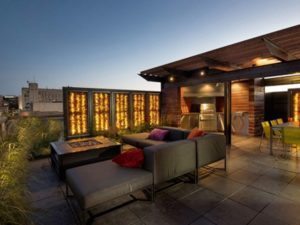 Classic Style
With this style, creating an elegant and timeless kitchen will make your backyard a time-honored extension of your home that you're sure to enjoy for years and years.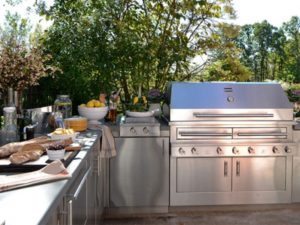 Minimalistic Style
Simplicity and functionality are the inspiration behind this design. Thoughtfully and intentionally using every aspect of the design is vital when constructing these kitchens.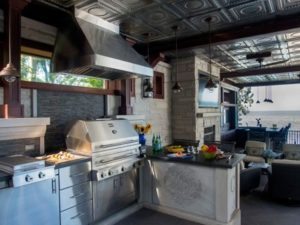 Resort Style
Building a lavish outdoor kitchen that gives you that idyllic staycation you desire can provide the necessary escape from life's everyday stresses.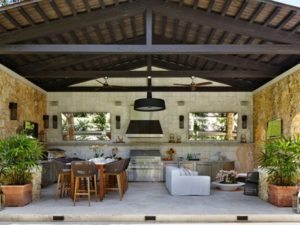 Texas Country Style
This quintessential style compliments our native landscape. By using rustic accents and local products, this look can fit in practically every backyard in Texas.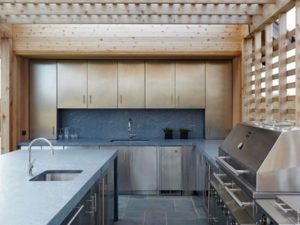 Woodhouse Style
Exotic woods can be used to give this type of kitchen a truly unique appearance in any setting and provide the calming environment of a peaceful place in the country.
---
Contact the Best Custom Outdoor Kitchen and Patio Builders in Houston, TX
Visit the TLC Outdoor Living store or schedule a time that is convenient for you, so you can get a personal tour of our store, and see what we have to offer in the way of services, appliances and accessories. You will be inspired by the design ideas and begin to imagine yourself enjoying your own backyard retreat.