One of the hottest trends in home living these days is the building or renovating of outdoor kitchens and patios. Many homeowners are discovering that this kind of project significantly extends the home living space and makes much greater use of their outdoor areas. An outdoor kitchen can be a wonderful way to prepare meals in a natural, airy setting. For holding events and entertaining guests, nothing beats the atmosphere that a masterfully built outdoor kitchen can provide. So, what are you waiting for? Contact the Best Custom Outdoor Kitchen and Patio Builders in Houston, TX, today!
Read More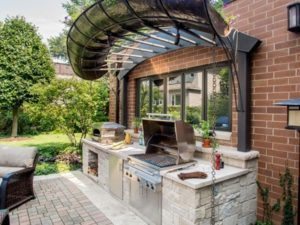 Modern Style
Clean lines, bold colors and a presence that stands all on its own, this kitchen will be the perfect contemporary element that everyone will be talking about.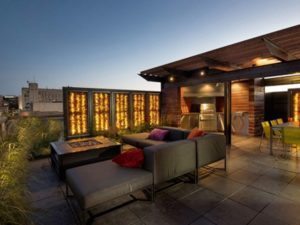 Classic Style
With this style, creating an elegant timeless kitchen will make your backyard the room you will always want to be in.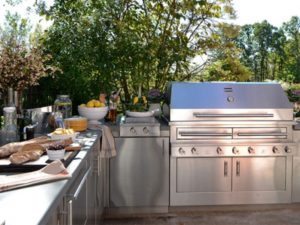 Minimalistic Style
Simplicity and functionality are the inspiration in this design. Using every inch to its fullest potential is the key when constructing these kitchens.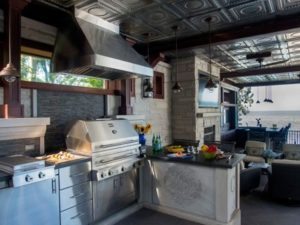 Resort Style
Building a lavish outdoor kitchen to give you that idyllic staycation feel can provide the necessary escape from life's everyday stresses.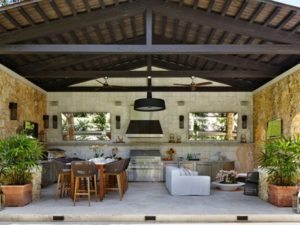 Texas Country Style
The quintessential style is our native landscape. Using rustic accents and local products, this look can fit in practically every backyard.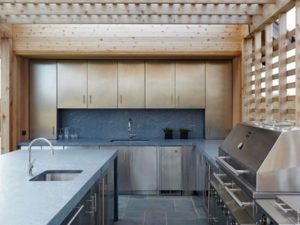 Woodhouse Style
Exotic woods can be used to give this type of kitchen a truly unique appearance in any setting.
---
Contact the Best Custom Outdoor Kitchen and Patio Builders in Houston, TX
Visit the TLC Outdoor Living store or schedule a time that is convenient for you, so you can get a personal tour of our store, and see what we have to offer in the way of services and retail products. It will not take much of your time, and it will certainly be time well spent.
Or check out other products and services:
The Best Hot Tubs for Sale Houston, TX
The Best Outdoor Kitchens in Houston, TX
The Best Outdoor Kitchen Grills in Houston, TX
The Best Custom Luxury Pool Builders in Houston, TX