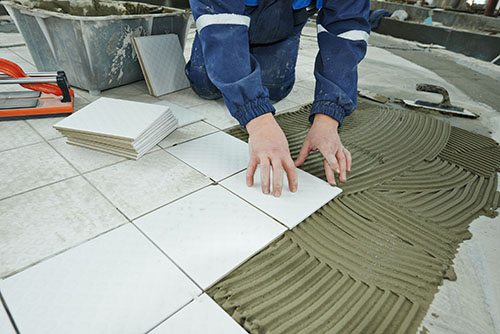 Houston is known for having an extended hot and steamy summer. Such grueling temperatures can zap your energy and leave you feeling drained. Being able to cool off and recharge in the refreshing waters of a swimming pool is an ideal way to combat the summer heat.

Feel the summer heat
Some seek refuge at the beach or at public swimming pools. Going to the beach isn't always a relaxing option, though. Is the water clean? Will the beach be crowded? Does it require a lengthy drive to get there? Public swimming pools present certain concerns, as well. Will there be too many people in the pool? How well is the pool maintained? Having your own private swimming pool in your backyard releases you from those worries.
With a private pool, you get to control your experience. You control the cleanliness of the pool and surrounding areas. You control how many people are in your pool. You control the atmosphere. It's all up to you. But how do you find the best pool builders in Houston?
The Search for the Best Pool Builders
When looking for the best pool builders in Houston, you'll want to find a company with a steady reputation for excellence, a history of delivering well-crafted pools that last, as well as being able to bring the homeowner's vision to reality. TLC Outdoor Living has a team of professional pool builders who give their customers nothing less than what they expect and deserve. For over a decade, Houstonians have trusted TLC to design and create their ideal backyard experience. From simple sophistication to pools that rival the luxury one would find in Beverly Hills, you can rely on TLC to make your backyard dreams come true.
Home improvement is one of the most strenuous projects a homeowner can undertake. Many projects can be quite costly, too. So, doing them right the first time is vital. When selecting the best pool company to carry out your backyard vision, you'll want to consider a few things.
Check out their past projects. A reputable pool company should be able to show you photos of past projects, as well as professional mockups of your vision. Ask what products and materials they prefer to use. If they're accustomed to building in your area, they'll know which products and materials work best. You can check online reviews, as well as ask for references. Houzz is a great resource to visit when making your decision.
With TLC Outdoor Living, you can rely on our 10+ years of experience to reassure you that you're selecting Houston's best pool builder.