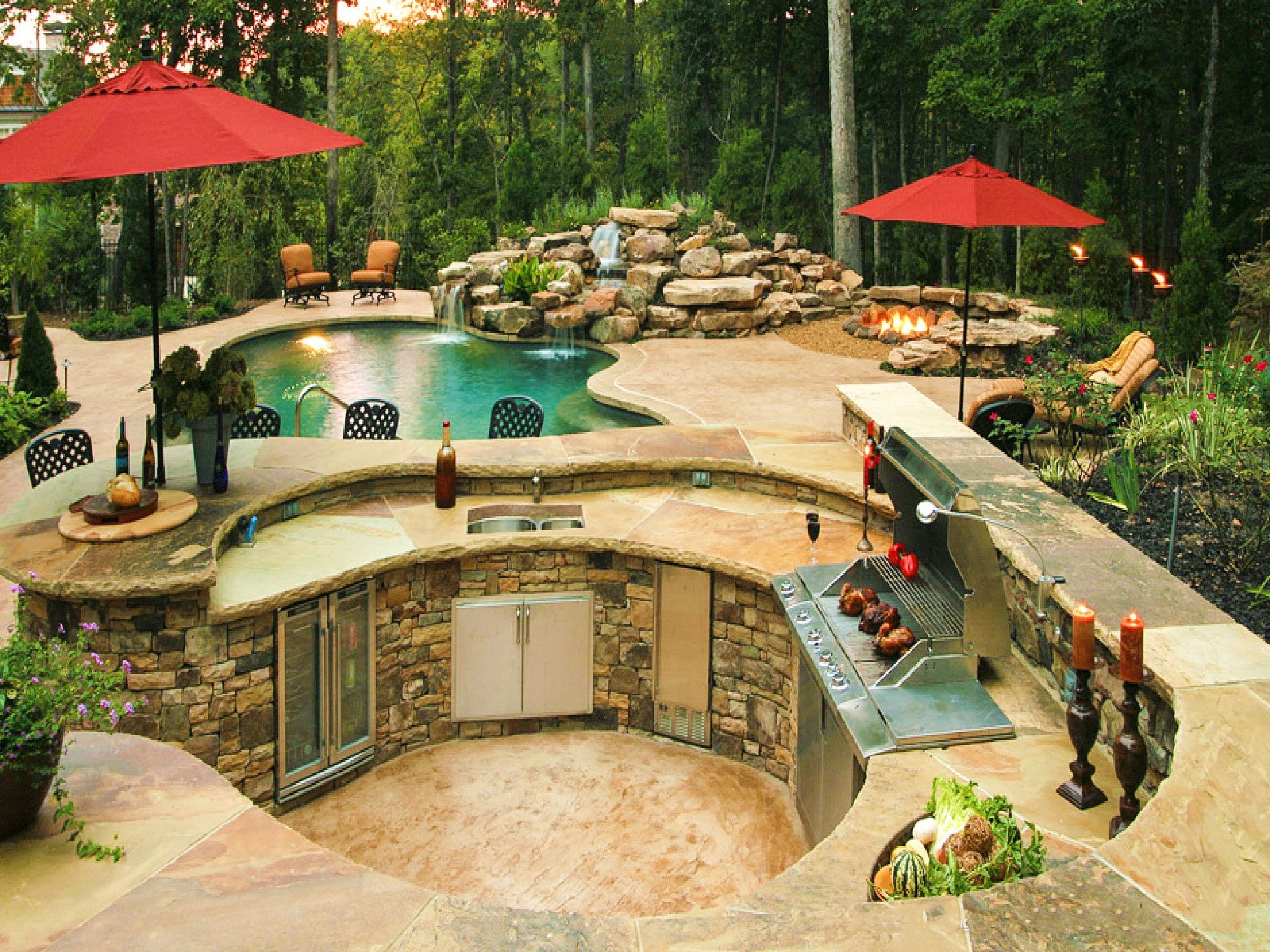 Having a swimming pool in your backyard is one of the best and high-value improvements one can do to their home. It is the perfect place where you can unwind and have fun with your family and friends. You can just grab a refreshment, sit on a pool chair with your sunglasses while catching some rays, and let all of your worries and cares slowly drift away.

However, one of the biggest dilemmas of homeowners is the design and size of the pool. You should have enough space to have a luxury swimming pool, right? But, what if you live in a suburban area, how can you utilize the space you have? If you do not have the answers to these questions yet, then fret not! TLC Outdoor Living is a company dedicated to meet both your wants and needs. Our talented and award-winning pool builders can help you design or customize your luxury swimming pool at your desired location and design.

Different Inground Pool Designs
Freeform pool


A contemporary freeform swimming pool has an irregular shape and style. Materials that are used to build this type of luxury pool are natural or things that resemble nature. It is usually made out of concrete or vinyl. When the

luxury pool builder

excavates a hole in your backyard and framework is placed, concrete is poured to create your desired shape and size.

Some homeowners in Houston, Texas, also add waterfalls or faux stone boulders so that it would look like a natural pond. Landscaping design adds and creates the relaxing atmosphere of your pool.

Vanishing edge pool

They are often built on fancy hotels, exclusive estates, or advertisements. The elegant design and the seemingly never-ending flow of water attracts homeowners to have their own dreamy vanishing edge pool.

Geometric and straight line pool

This type of luxury swimming pools remains to be a popular choice for many. The straight sleek line of the pool complements any type of formal or contemporary architecture. The elegant European influence on house buildings creates elegance to the straight sleek design of these luxury pools.

Luxury lap pools

If you are a health enthusiast or you just want to swim for exercise, a lap swimming pool is appropriate for you. Luxury lap pools are usually long and rectangular in shape. It is ideally 45 ft in length and is perfect for homeowners who have a narrow or shallow yard.
Contact a Professional Luxury Pool Builder
Having our own inground luxury swimming pool is a dream for many of us. People who like to travel to different countries and book a luxurious hotel or resort know how relaxing it is to have a swimming pool. Summertime in Houston can be dreary and hot, and the the best way to beat the heat is taking a dip in swimming pools.
There are different swimming pool designs that you can choose from. You can have a modern, contemporary or rustic design that can incorporate to the theme of your house. If you are still confused about the design or you would like to ask for a consultation, the best way to clear all of your doubts and anxiety if to book an appointment with a credible luxury swimming pool builder.
TLC Outdoor Living in Houston, Texas, has been serving homeowners who want to construct their own luxury swimming pool in their backyard for more than a decade. TLC can make your dream pool at a reasonable price. Contact us today!