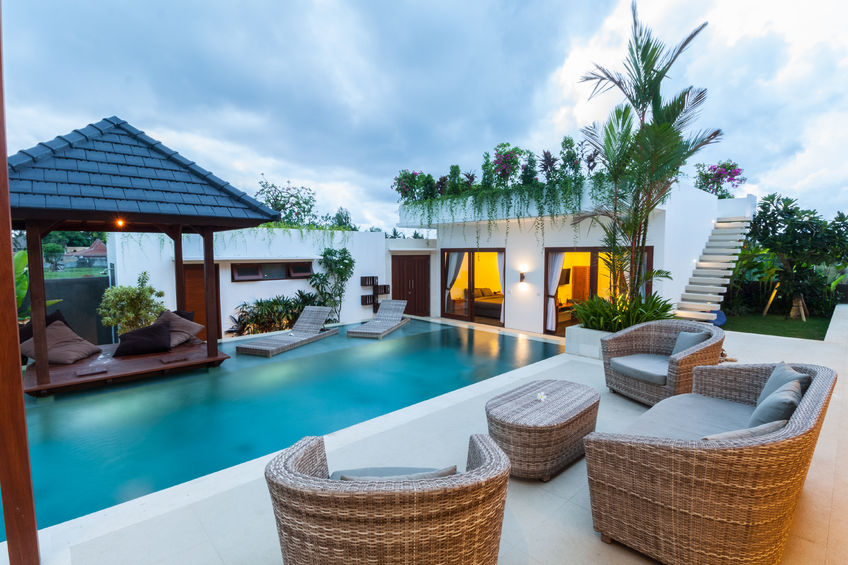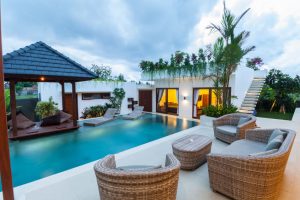 Recently, swimming pools have become more than a water feature that is built in the backyard of a home. Swimming pools can be constructed to incorporate a lot of appealing elements and focus on blending in with the entire landscape of a property.
For someone who is looking for the best designs in swimming pools, it is essential to understand that luxury pools can be divided into three categories.
Conventional luxury pools
Sometimes, a homeowner may prefer a simple pool for friends and family to use during the hot summer days. Most times, the type of pool that a homeowner wants is influenced by many factors such as the budgeted money for pool building or the size of their yard. Conventional pools come in as rectangular, oval, or any other simple-shaped pools. All of these simple shapes can fit in most yard sizes.
Whatever design that a person may prefer there, is no limit to adding decoration and modern facilities in the pool. Luxury pool builders in Houston, TX build conventional luxury pools, and they can add the sophisticated finishes to the pool or leave it that way, depending on the desire of the homeowner. Whichever the case, these conventional luxury pools will match any design of the house at hand. Next are some of the conventional luxury pools that homeowners can choose.
Narrow lap pool
It is true that not every homeowner has a large yard to accommodate all the designs that he/she wants. In such situations, a narrow lap pool is perfect for long and narrow spaces. The pool has a width that accommodates two people.
The best luxury pool builders in Houston, TX believe that a desire for a luxury swimming pool should not be affected by the size of the yard. They come up with a narrow lap pool that fits perfectly in the small yard, and they blend it with the luxury pools designs that a homeowner wants.
L-shaped pool
These pools conform to a part of the house. As the name suggests, this type of pool is L-shaped. This pool can be combined with a spa at one end, and other times, it can also have steps. The pool is just the perfect fit for a regular yard.
Luxury pool builders in Houston, TX understand what the L-shaped luxury pools should entail. They will build a pool that is big enough for family and friends to let them enjoy a beautiful sunny afternoon while having fun floating in the water.
Architectural luxury pools
These pools are based on the concept of geometric lines and shapes that can match the design of a house. Any imagination that a client has is possible with architectural luxury pools. Below are some of the best architectural luxury pools designs.
Curved and straight lines pools
A pool with curved and straight lines design is one of the fascinating shaped pools that use both the straight and curved element. Depending on the needs of a pool owner, he or she can choose to have submerged seats in the water.
Luxury pool builders in Houston, TX understand that there is no limit to building architectural luxury pools. The pool builders help in making the curved and straight lines pools in a perfect way that a homeowner desires. Professional pool builders complete this luxury pool using pricy finishes such as the tiles. They also fit in the lighting that is connected to a control system where a homeowner can operate the systems using a mobile device or from the house.
Curvy shaped pools   
Curvy shaped pools blend well with an architectural house design that has sharp and straight edges. Most of these luxury pools can be built with a look of the natural stones that are raised. Nozzles can be fitted at the raised rocked to bring the appearance of water coming out from those rocks. Lighting too can complete the look of the pool.
Luxury pool builders in Houston, TX create the sophisticated curvy look that a person desires. These experts make sure that every part of a curvy pool is perfect.
Naturalistic luxury pools
The naturalistic-designed pools are one of the most preferred luxury pools since they are inspired by nature or by the outdoor surroundings of a home. They can be built to combine with natural features such as waterfalls, formations of natural rocks, entrances to the beach, and so on. Other times, these luxury pools are themed according to the natural settings such as a dessert. The following are a variety of designs for the naturalistic luxury pools.
Infinity pools
It could be that a homeowner wants to incorporate a spectacular view of a vanishing landscape in their swimming pool. This is one of the luxury pool designs in the modern times. Infinity pools are made to look as natural as possible with the natural landscape. Other times, a modern pool design is made to contrast with a beautiful natural setting.
Luxury pool builders in Houston TX will choose the right position of your pool so that the breathtaking view is captured perfectly. Whether a pool owner desires to bring out the idea of a luxury pool colliding with a natural setting or a continuity of the two, the expert pool builders can be trusted to ensure that every aspect of the view is incorporated.
Pond-like pools
Pond-like pools mimic the setting of a lake that is in a forest. The pool is built with natural stones, and there can be waterfalls that allow water to fall gently into the pool. Luxury pool builders in Houston, TX understand the desire of a homeowner to have this high-end pool that has a natural theme. These experts will correctly build this pool and ensure that it is detailed just as a pool owner desires.
Waterfalls and natural rocks
Waterfalls and natural rocks addition in luxury pool building is another exquisite example. Flowers and vegetation should also be present so that it can fall beautifully on the rough edges of the rocks.
The best pool builders in Houston, TX will mimic the setting of a riverbed in a pool. The experts will use different sizes of rocks to obtain a theme of water falling from a mountain. These pool builders are experts in their craft of building luxury pools using a landscape that is surrounded by vegetation.
Building luxury swimming pools is based on the person's tastes and preference. It can be costly but is worth the spend. It is okay for homeowners to go for a simple rectangular pool but being stylish and sophisticated will allow them to express their sense of style and personality. After all, everyone has a right to treat himself.
Homeowners should embrace the modern designs and get the best luxury pool builders in Houston, TX to create a pool that genuinely makes them happy. The value of a property will increase, too.
When looks are not deceiving
The primary reason why a luxury pool is dreamed about is because of its elegance and radiance. But a luxury pool is not only for looks, it can also raise the value of a home to a great extent. Luxury pool builders in Houston, TX assist a homeowner in the pool building process, including the facilitation of necessary permits.
Consider seeking assistance from our luxury pool builders in Houston, TX. At TLC Outdoor Living Pool Builders, we follow our client's instructions to the detail so that our clients can obtain the luxury pool they want. We use modern and high-end materials, and we leave nothing to chances. Our pool builders are experts that have years of experience in building luxury pools. With us, there is no luxury pool design that you cannot have.  We fit all luxury pools with modern features such as a purification system, fire pit, lighting, and so on. Your pool will feature everything that you desire in detail. At TLC, we ensure that all these features can be achieved, just by starting to call us now.