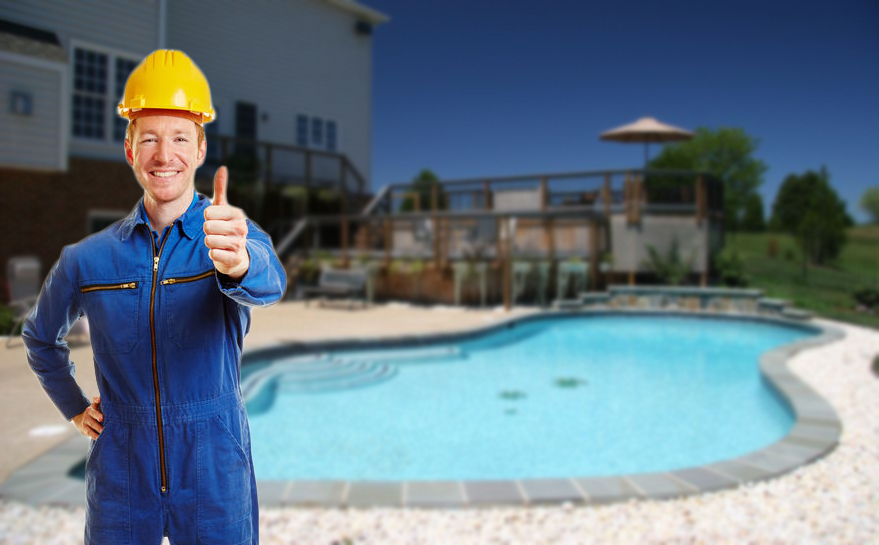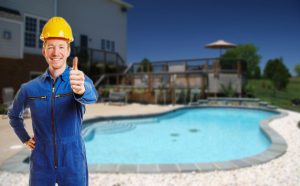 Summer heat in Houston seems unbeatable. But with the privilege to experience summer splash in your own luxury pool is one of the best moments in life. Is it lavishness to lounge around on your back patio or host a backyard barbecue party and enjoy a refreshing swim in a high-end swimming pool? Taking a dip in the pool with all its luxurious amenities is one great thing you can put value in your spending. Choosing the highly reputable luxury swimming pool builders is another.
In Houston, there are several handymen in the neighborhood with trucks, cleaning supplies, and a business license masquerading as professional swimming pool companies. The first step in realizing your custom-made luxury swimming pool is to hire an experienced, reputable luxury swimming pool builder.
The best pool builders in Houston are just a few miles away from your reach. Here are great tips for choosing the right swimming pool company and tricks that can help homeowners transform their outdoor spaces with uniquely designed swimming pools.
Tips for choosing the ideal swimming pool in Houston
Verify the company's credentials
Physical address and working phone numbers are some of smaller details that you need to check when searching for a swimming pool builder. Check and verify certifications and licenses of the whole installation project before dipping into a contract. Better to visit the company and meet the people who could be involved in your query.
Many homeowners make the mistake of conducting business over the phone or just by viewing the available packages online without seeing the available swimming pool designs physically. Remember, a swimming pool is a huge investment that will have a significant impact on the value of a property. Therefore, it is important to verify any claims by the swimming pool company.
Assess customer satisfaction and online reviews
Knowing what past clients feel about the company's services is a great way to learn more about the swimming pool company. Be more thorough when requesting and checking the list of references. Choose at least three customers, randomly, from the list and contact them to verify facts.
Do not hesitate to ask questions during your consultations including the time the customer hired the company, how the pool installation process was handled, whether the pool builders or crew were courteous enough while on site and how payments were processed. Be careful to avoid cherry picking by the swimming pool company, especially a rogue contractor who wants to give out names of old customers. It is prudent to check the swimming pool company ratings with the Better Business Bureau (BBB) and pay for a second, detailed report through ContractorCheck.
Any business in North America that has been rated poorly by the BBB has questionable attributes and should be avoided. Although every business is likely to get negative reviews or backlash at some point, the important is how the swimming pool company handles such complaints. A swimming pool company with a solid track record should not have any problems displaying testimonials of its past customers on its company website. It is also good to read reviews on platforms such as Google, Yelp, and Angie's List to see what others have experienced in working with the swimming pool company.
Check affiliations
Established swimming pool companies that adhere to a strict code of business ethics and have a good reputation of promoting professional development belong to certain trade associations. In fact, inexperienced swimming pool contractors who do not have a track record, do not bother to join these recognizable trade associates. For instance, a swimming pool company that is a member of The Association of Pool and Spa Professionals (ASPS), is a credible candidate for a pool builder that can deliver results. Moreover, registered swimming pool builders have to maintain high standards for quality and good reputation to sustain active membership in these trade associations. It is also better to consider a swimming pool company that has won some awards in the swimming pool and spa designs industry.
Follow your instincts
Signing a contract with a business prematurely based solely by the first impression is highly risky. Visit the swimming pool company's place of business and observe how they conduct business normally. Their way of making business is a good indicator how the company handles swimming pool installations out in the field. Watch out for any potential red flags while interviewing various swimming pool companies.
It is vital to be extra careful, especially when interviewing new companies that do not have any public records for review. Some of the major warning signs to watch out for include requiring payments in cash, no physical address or place of business, unrealistically low quotes, or general lack of professionalism. Always steer clear of high-pressure sales tactics that might have some hidden agendas.
Ask for the company's portfolio
An established swimming pool company in Houston has a compilation of photos of real projects and showroom that acts as a portfolio of its past projects. Be sure to confirm that the photos are real photos of projects executed for actual clients and not stock photos downloaded online for free. A reputable swimming pool company in Houston will also have a showroom with various products such as custom hot tubs for potential customers to view and choose. In fact, working with a swimming pool builder that has a number of tangible products provides customers an opportunity to see and judge the actual sizes or durability of what they are buying. In other words, it is more believable to view what is in store than to peruse through a catalog of photos.
Confirm insurance
Ask and confirm the certificate of insurance. The swimming pool company's direct reaction to such a request will speak volumes about the legitimacy of the contractor. A legit swimming pool builder will not hesitate to give out the name of its insurance company to potential clients who seek for that information.
A swimming pool builder who works with subcontractors should have Workmen's Compensation insurance, apart from the general liability insurance to cover any expenses that may arise from the subcontractors. Working with uninsured and unbounded contractors can cost a homeowner substantial losses in case of any accidents or project-related liabilities.
Also, the Home Owner's Association helps homeowners avoid potential disasters such as covering for liabilities resulting from any accident that may occur during a pool installation project. The association blocks unlicensed and uninsured swimming pool companies from installing spas and swimming pools, in certain communities, if its architectural committee has not approved them. Avoid swimming pool companies that might end up causing you more trouble now or in the future due to lack of necessary paperwork.
Price
Concerning budget and expense, your financial capability plays a critical role in your decision making. So, a careful assessment of the overall project is crucial after all. Ensure that the contract has outlined the particulars of what the swimming pool company can provide. Details such as project timeline, installation materials, agreed payment schedule, and warranty descriptions are important in a contract. Extensively search and compare for the best rates and fees.
Be warned against pool pretentious swimming pool builders that ask for huge deposit payment upfront or cash. Settle for the most reasonable estimates that will give you the best value for your dream southern oasis. Remember, maintenance alone cuts a hefty portion on your budget. So, a well-maintained swimming pool does not only give you your money's worth but also lets you enjoy the simple pleasures of life.
Choosing the best swimming pool company is a hard decision to make. In fact, choosing the wrong swimming pool designer and contractor can cause substantial losses. At TLC Outdoor Living, you can transform your outdoor living spaces into a unique style of your choice. TLC has over ten years of reputable experience in offering nothing but the best swimming pools and additional amenities such as outdoor appliances, outdoor kitchens, patios, pergolas, innovative hot tubs, fire and water, and much more. Contact TLC Outdoor Living today to discuss your swimming pool dreams and start experiencing the best of outdoors!