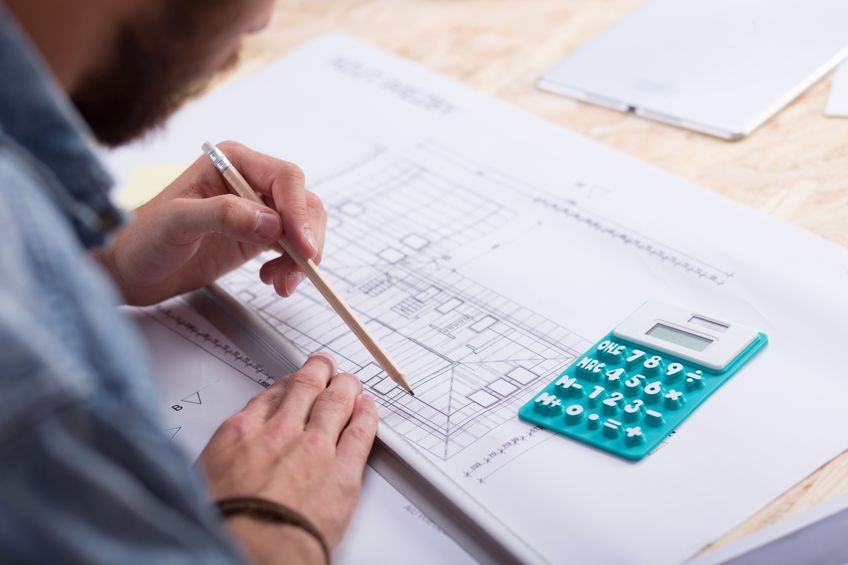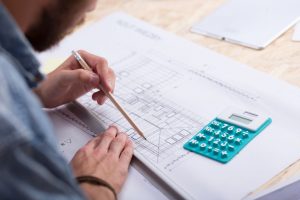 If you intend to build a pool, you must have concerns regarding how much it takes to build one. Even more confusing, is how much it would cost to build an inground pool. Construction of an inground pool is tricky and complex especially in Houston, Texas. This, therefore, means that you might think of it as more expensive as it would be for a normal pool. Well, it is. Several factors determine the total cost of a pool, including the fact that it is an inground pool. The best pool builders in Houston, Texas, have varying definitions of factors that affect the total inground pool cost.
The total cost of inground swimming pools is close to three times that of an above-ground swimming pool. This article helps detail all the important information regarding inground pool cost, specifically the factors that might cause or affect fluctuations in the total price of such a pool.
Effect of the type on the cost
You can choose from three major types of pools namely the Vinyl, Fiberglass and Concrete.
Concrete
TLC professional pool builders use concrete in most swimming pool constructions. Although the total cost of such swimming pools is higher than the other types, it is award winning. It is also more stable than others are. In general, a concrete inground pool cost adds up to around $100,000. This is because the total surface required for a pool made of concrete is more, compared to other alternatives. TLC pool builders would result to more labor in order to get more work done.
In the long term, a concrete swimming pool has more needs than the alternatives because it requires more maintenance. The inground pool cost extends to the maintenance and cleaning because concrete provides a favorable environment for growth of mold and algae. The extra electricity and cleaning chemicals for these processes contribute to an increase in the cost of the pool.
Vinyl
Due to the nature of the material, vinyl pools are easier to construct in Houston,Texas. Most TLC builders state that this material is easier to use. The custom pool will therefore have an award winning design. A TLC pool builder will require a maximum of $50,000 for a complete successful outdoor pool. Compared to concrete, you can choose more customizations because the material is easier to work with. The more custom designs you have in mind, the more you will pay.
The material makes it impossible for dirt or growth of algae and mold, which means you, will pay less for chemicals to clean the pool. In fact, the best pool builders in Houston Texas recommend that you save that money and clean the pool by yourself. In addition, due to the ease of construction with the material, you can dedicate your time to a successful construction without the need of hiring professionals. With this material, you can enjoy advanced custom features such as spas in your swimming pool. You can create more custom designs using this material with the help of TLC pool builders.
Fiberglass
Fiberglass swimming pools by Houston builders are more expensive than Vinyl even though TLC Outdoor Living makes it easier to use this material. The total cost of a fiberglass might go to a maximum of $85,000 and a minimum of $45,000. You can choose to construct the pool yourself or hire a professional. A professional's rates is one of the factors affecting the fluctuations in the price.
Size of the pool
You can have different intentions for your pool, which means that your intentions will affect the size of the pool.
Small Pools
Most Houston Texas homeowners construct smaller swimming pools in their backyards to cool off. The smallest pool will obviously cost less than the larger ones do. A pool of 10 by 20 feet costs around $9,500 but TLC pool builders provide considerable prices. The additional preferences might affect this price in different manners. This include the material you intend to use for the construction.
Medium pools
Medium swimming pools for a family's fun cost up to $19,500. This cost, however, is not enough for maximum fun. For that, you can choose a larger pool with deeper depth.
Large pools
A large pool costs most. They may have deep and shallow ends because they are for everyone's fun. They are common in hotels and such retreats. The total cost is about $29,500. The fluctuations in this cost depend on the material as well as additional features you might state.
Customizations
Most people have several custom features they would like for their swimming pools in order to increase the fun they have in their pools. Houston pool builders manage pools with features such as:
Overall shape
The shape of the pool affects the total size. A general rule of the inground pool cost is that each square foot construction takes up to $50. Therefore, ensure the builder helps you calculate the total size brought about by your custom shape for a precise cost calculation.
Natural customizations
Spas and slides are not the only available customizations. Rocks and plants are common features added to outdoor inground pools. The type of rock you choose brings about the main difference in the cost. You can choose to use either artificial or natural rocks, which will affect the total cost.
Pool builders from TLC Outdoor Living will recommend modification of plants around your pool. In general, your pool will either have plants that you need to remove or those you intend to add. Depending solely on your preferences, the plants will affect the total cost.
Children features
You might require features that kids might enjoy. These are features such as diving boards, water jets or spas. Each of these additional custom features have individual additional prices, which you can discuss with the TLC pool builder from Houston, Texas. For instance, diving boards have several materials from which they are made. The materials, for instance aluminum, have prices ranging from $300 to $1000.
You can also include award-winning spas tailored by TLC.
Security
Most residents of Katy, Houston Texas, live around neighborhoods with children. An outdoor swimming pool therefore poses a certain insecurity to most children, especially if it is deep. In other cases, you might need to seclude the pool from use by third parties, which means that you have to install a fence around it. The price of a fence ranges from $15 to $19. These depend on the type of fence and the material used in the manufacture of one.
You might choose removable or permanent custom fences for your pool. Removable fences are more expensive due to the ability of additional features such as individual panels for easy installation and storage. However, the initial installation of such a fence is complex. This would, therefore, lead to more expenses.
Competitive Prices for You Underground Pool
Building a swimming pool is a huge investment for you and your family's fun. The swimming pool, however, should fit the family and be safe for them to enjoy when swimming. TLC Outdoor Living pool builders recommend installation of several features that improve the efficiency and security of your outdoor swimming pool. You should take time to find the best pool builder in Katy, Texas. Houston swimming pool builders will adequately integrate all custom features you desire.
TLC Outdoor Living is top luxury pool builder in Texas and is a household name in the pool design and construction industry. They have been transforming Houston homes into resort-style havens, and their award-winning pool builders have been providing unparalleled services to customers. Contact TLC Outdoor Living today and speak with seasoned luxury pool builders to make your dream pool come true!