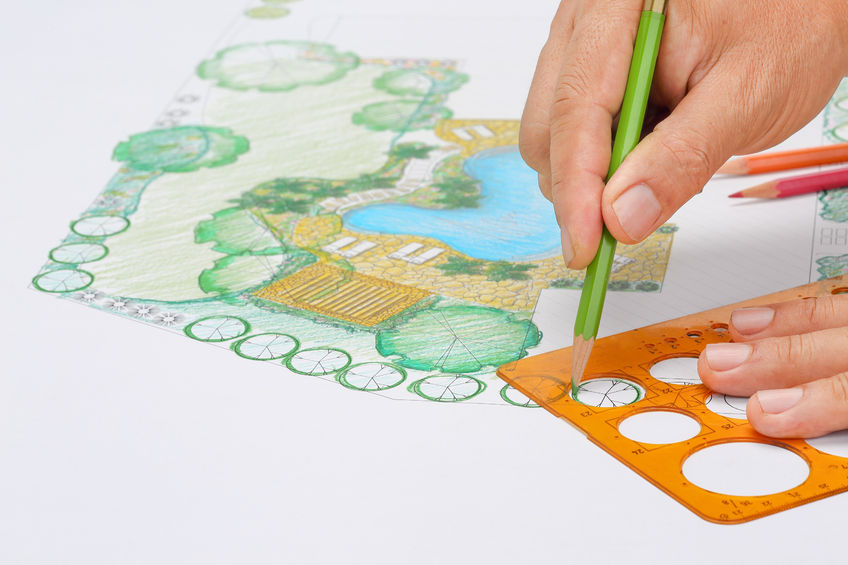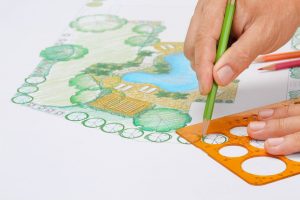 A pool is viewed differently by various pool owners. Some consider it as a great asset in their homes while others view it as an attractive feature in their backyard. Whether a person needs a small pool so as to add value to a home or as a way to relax; it is clear that they have to consider the small pool cost.
It is likely that a resident of Houston, TX, with an intention of owning a small pool is aware that the warm months are approaching. There is a need to look for the best pool builders in Houston, TX, that can build a small pool that serves its purpose and at the same time it is customized to the needs of the owner. Here is a list of factors that determine how a small pool cost;
The Pool Material
Typically, a pool owner may choose between the concrete, vinyl, and fiberglass to build a small pool. The type of material that one chooses will determine the small pool cost.
Concrete
The initial costs of building a concrete pool are between $50000 and $100000. Concrete pools are durable and they last longer. However, they are vulnerable to algae and mold. This necessitates the need for an acid wash every 3 to 5 years. There is also a need for re-plastering. The average small pool cost in terms of maintenance of a concrete pool is $27000.
The best pool builders in Houston, TX, will install for you a customized concrete pool and offer a variety of tiles, stones, textures, and pebbles that you can choose from. Depending on the tastes of a client, natural and artificial stones are always the best options.
Vinyl
These are the most popular pools due to their adaptability and low maintenance requirements. For a pool owner that wants his pool to have a sense of style. Vinyl pools are the best choice since they come in different materials, shapes, and designs. The small pool cost initially ranges from $36000 and $50000, and maintenance costs are about $11000.
The best pool builders in Houston help homeowners to come up with a pool that showcases their style. These professionals also advise the owners on how best they should maintain a small vinyl pool.
Fiberglass
A fiberglass pool comes in a readymade shell that is made to fit in the already dug pool. Unlike the concrete pools, these materials do not require acid-wash and they are quite easy to install.  The small pool cost of delivering and installing a fiberglass pool is around $50000 to $80000. The maintenance cost is $3000.
The best pool builders in Houston help with choosing the perfect model and size of the fiberglass pool that is perfect for a specific land. They are professionals that have excellent skills in positioning the shell in the right manner. As a pool owner, working with professional pool builders will ensure that there you can have a peace of mind before and after installation of the pool.
Fencing
Houston has strict safety rules and regulations concerning fencing of pools. This is a necessity to keep away children and animals from drowning. The small pool cost in terms of fencing depends on the type of fence that a pool owner chooses. Some fences are permanent while others can be removed at any time.
A small pool cost in terms of permanent fences is approximately $1200. Small pool cost of removable fencing range between $100 and $150 per a standard panel. The best pool builders in Houston, TX, will advise on the best fencing methods that will suit your needs.
The Location
Talking of a small pool, the location is a determinant of the overall cost. For instance, when there is a rock on the ground beneath, the cost will automatically increase since the rock has to be removed. Other instances that increase the small pool cost include building a pool on a sloppy land. This will cost between $8000 and $10000.
The best pool builders in Houston, TX, will charge $50 per square foot. The pool experts will carefully consider the location of the small pool.
Customization of the Small Pool
Like most home assets, there is no limit on accessorizing a small pool. However, getting a tailored pool will automatically increase the small pool cost.
Shape
As a person that intends to build a pool, there is always the desire to have a certain pool shape. All those imaginations are possible. For the common pool shapes such as rectangular or kidney bean shape, they cost approximately $60 per square foot.
The best pool builder in Houston, TX, will help each client to come up with a customized pool design while taking into consideration of the budgeted small pool cost.
Hot Tub
This is a popular feature in small pools and installing a spa will cost $5000 to $8000. The best Houston pool builders help with choosing the spa that fits perfectly into a small pool.
Lighting
Pool lights allow for people to use the pool at night. Lighting comes in different colors and types – traditional incandescent or energy-efficient. The small pool costs of lighting range from $70 to $100, depending on the preferences of a person.
The best pool builders Houston TX give advice on the lighting to choose. They also help with installing the lighting in a small pool to avoid accidents that may occur at night.
Waterfalls
It is attractive to have a waterfall in a pool for it can add to the picture-perfect scenery of your swimming pool. The small pool cost of a simple waterfall is around $1000. The best pool builders in Houston, TX, help with bringing the setting of a waterfall in a small pool.
Plants and Decks
Plants and decks depend on the look that a homeowner wants to achieve. They can range from simple plants and decks to much-customized looks. The best pool builders in Houston, TX, advise the clients on the most appropriate choices for their small pools. Professional pool builders will ensure that you do not choose plants that drop their leaves and litter the pool. Such plants will add to the small pool cost of cleaning.
It is important that a homeowner decides the overall small pool cost that they want to spend.  It is not all about putting and fitting a pool. Remember that a pool increases the selling value of a home hence there is need to put in a good amount when building a pool despite the fact that it can be small in size. It is easier to get the desired small pool by seeking professional pool builders
The best pool builders in Houston, TX, will get the necessary permits. They will also advise a client on the taxes that are required after installing a small pool.
Luxury Pools at Very Affordable Prices
Quoting the specific small pool cost can be overwhelming. As a homeowner, it is also difficult to understand what each job will entail. Small pool costs include plumbing, pumps, installing electrical systems and fencing costs. It may also include purchasing of materials such as the fiberglass shell, concrete or tiles depending on the choice of the pool. It does not stop there since there is need to maintain the pool after installation.
The TLC Outdoor Living Pool Builders have the best people that will install your dream pool just as you want it. All you need to do is quote to us your small pool cost that you have budgeted and we will come up with the right package that is perfect for you. We customize small pools to depict the style of our clients, not forgetting the main purpose of the pool. Our expert pool builders ensure that your pool is regularly maintained such that it will always look new. Additionally, we close the pool during winter and open it during the warm months.
Are you ready to build a customized small pool? Contact TLC Outdoor Living now for your FREE pool cost quotation.