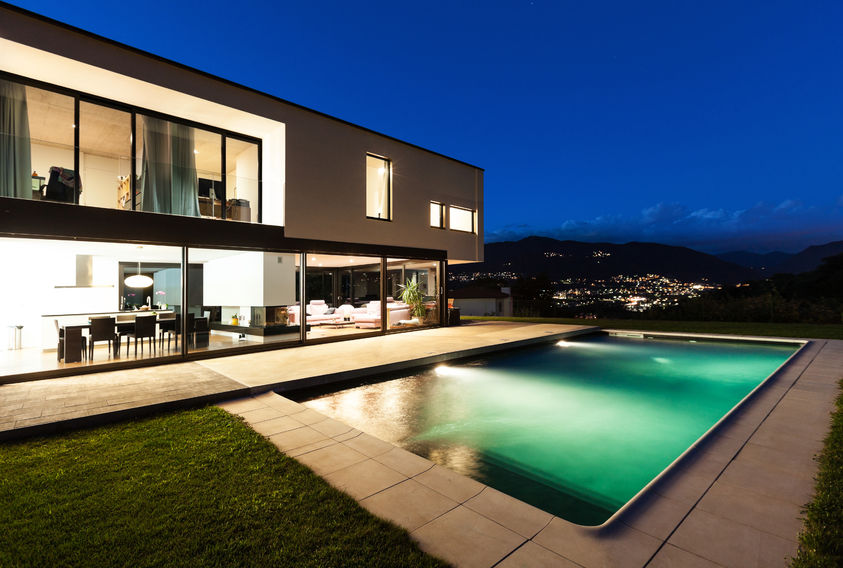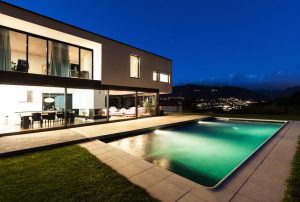 Most homeowners find themselves admiring the fact of holding pool parties in their backyards. They promise themselves that at one time they will consider building a pool for their family. The major concern is always on how much built-in swimming pools cost.
Obviously for a built-in swimming pool, the cost would increase as compared to the above-ground pool. There is need to prepare the site extensively and acquire the best materials, too. Size, shape, materials, and maintenance are factors to consider if you want to know how much will it cost you having a built-in swimming pool.
Size and Shape
A built-in swimming pool is priced per square foot, and the regular-shaped and normal-sized pool costs around $60 per square foot. The size of the garden where the pool will be built will determine the pool size that a homeowner opts for, but the landscape will determine the shape. Moreover, a bigger built-in swimming pool cost is much expensive as compared to a smaller sized pool. For homeowners who are thinking of building a pool that is beyond the normal rectangular or kidney bean shapes, they will incur more built-in swimming pool costs.
The best pool builders in Houston TX will evaluate the land in which someone intends to build a pool in, and they will recommend the perfect pool shape that matches the landscape. These experts will also estimate how much each shape of built-in swimming pool will cost.
Materials
Fiberglass
The cost of a fiberglass built-in swimming pool is determined by the size of the pool and the cost of delivering the shell to the site. The fiberglass shell of a small built-in swimming pool costs between $9,000 and $13,000, the medium one costs $12,000 to $17,000, and the large shell costs $16,000 to $24,000. Delivering the fiberglass shell would range from $700 to $2,500 depending on the manufacturer.
The best pool builder in Houston, TX will assist in the installation of the shell perfectly to the already-dug pool. Professional pool builders will deliver the shell, fit the pump system, install the filter system, use gravel for backfill, fill the pool with water, conduct scheduled maintenance, clean the pool regularly, and build a deck. All these services of fiberglass built-in swimming pool would cost around $30,000 to $50,000.
Concrete
The cost of concrete Built-in swimming pools ranges between $55,000 and $10,000. Generally, the amount to spend in building concrete pool can be higher or lower compared to vinyl and fiberglass. But the good thing is that you always have a choice. You can check if this material suits your need or if concreted swimming pools give you more benefit in many aspects. On the downside, concrete pools are vulnerable to algae and molds. This means that they will need to be treated with chemicals. The chemicals erode the concrete and hence there is also a need for re-plastering.
There is need to consider the best pool builders in Houston, TX to estimate the built-in swimming pool cost that a homeowner would be subjected to.
Vinyl liner
Vinyl liner pools are the cheapest option for built-in swimming pools. The vinyl pools are found on a variety of materials, sizes, and designs. It is easy for an artistic homeowner to build the pool that is specific to him/her. The cost ranges from $36,000 to $50,000. Additionally, the owner will incur some maintenance costs since the pool is replaced after a while.
The best pool builders in Houston, TX will advise on the appropriate vinyl liner material, and they will give a quoted price of the vinyl built-in swimming pool cost.
Fittings and accessories
The important accessories include handrails, pipes, filters, brushes, and covers among others. These items will range up to $400. For a solar heater, it ranges between $5,000 and $5,500. Chemicals, pH testing strips and other materials that are used in a built-in swimming pool costs around $90 per month. Fittings such as lightings can add on the style and protection. They set a great mood and they allow for pool owners to swim at night. Lighting costs between $70 and $100.
The best pool builders in Houston, TX will enhance the beauty of a pool by using the appropriate accessories for a pool. In general, the overall look of your garden or backyard will improve.
Finishings
Most homeowners want to flaunt their style and creativity in their home by including a well-designed and built pool. They achieve these by incorporating some colors, a patio, and finishes in their pool. Tiles, artificial stones, plants, and materials used on decks are parts of the finishing touches of the pool. The overall appearance of the depend on the taste and preference of the client.
The best pool builder in Houston, TX helps with choosing the features that look and feel trendy according to the pool owner. These experts will use the modern materials that mimic the surrounding of the pools such as waterfalls which are a true beauty in the eye. No matter the style that a client chooses, the best pool builders in Houston, TX will make the pool truly satisfying.
Fencing
The law of Houston instructs every pool owner to construct a fence around their pool to avoid children and animals from falling into the pool. Homeowners have a variety of different pool fences to choose from. These include glass pool fencing, mesh fences, wooden fences, and steel fences. These fences can either be permanent or temporary. The fencing of a built-in swimming pool costs between $100 and $1,200 depending on the size of the pool and the type of fence used.
The best pool builders in Houston, TX assist clients in choosing the best fences that are a representation of style and creativity and at the same time provide protection for children from any untoward situation.
Maintenance
It does not end when a pool is fitted and filled with water. For a pool to always look as new, pool owners should allocate money for repairs and maintenance. For example, vinyl liner pools need to be replaced frequently. This portion alone costs around $11,000. For concrete built-in swimming pool, the cost goes around maintenance go around $27,000.
The best pool builders in Houston, TX will inspect a pool regularly and will advise on the needed maintenance. They will also estimate how the overall maintenance homeowner will incur.
Laying down all the costs and risks in installing a built-in swimming pool, homeowners can now understand how this goes. Knowing your budget, your willingness to spend, and the factors explained above are the deciding points in pursuing your dream to have a built-in swimming pool. Careful considerations on location, size, shape, materials, fencing, and finishings are integral in decision making if opting to build your pool because once it is done, it is hard to undone. And the cost you have to shell out is not a money to be wasted for.
The best pool builders in Houston, TX are ready to help you, and those that aspire to own a built-in swimming pool, choose what suits you. You can check their modern designs or custom design features of built-in swimming pools they offer.
Rely with the best
Before taking the plunge in building a pool in your home, the points to consider are establishing your budget, knowing the types of pools that fit your property, and finding the best pool builder in your place. If you live in Houston or nearby areas, you can depend on best pool builder providers at your cost. TLC Outdoor Living is an award-winning pool builders in Houston, TX.
From scrapping and leveling the ground, piping, installation of fences, and construction of built-in swimming pools to finishing touches, TLC Outdoor Living Pool Builders have your back. They will design and customize your pool such that the built-in swimming pool will include all the things that you have imagined your built-in swimming pool to be.  TLC knows what your pool wants and needs. Our experts are on the watch, ready to keep your pool at its best function and maintain it that way. Our company is a reliable provider of best pools in Houston, TX. Inquire now for a quotation.