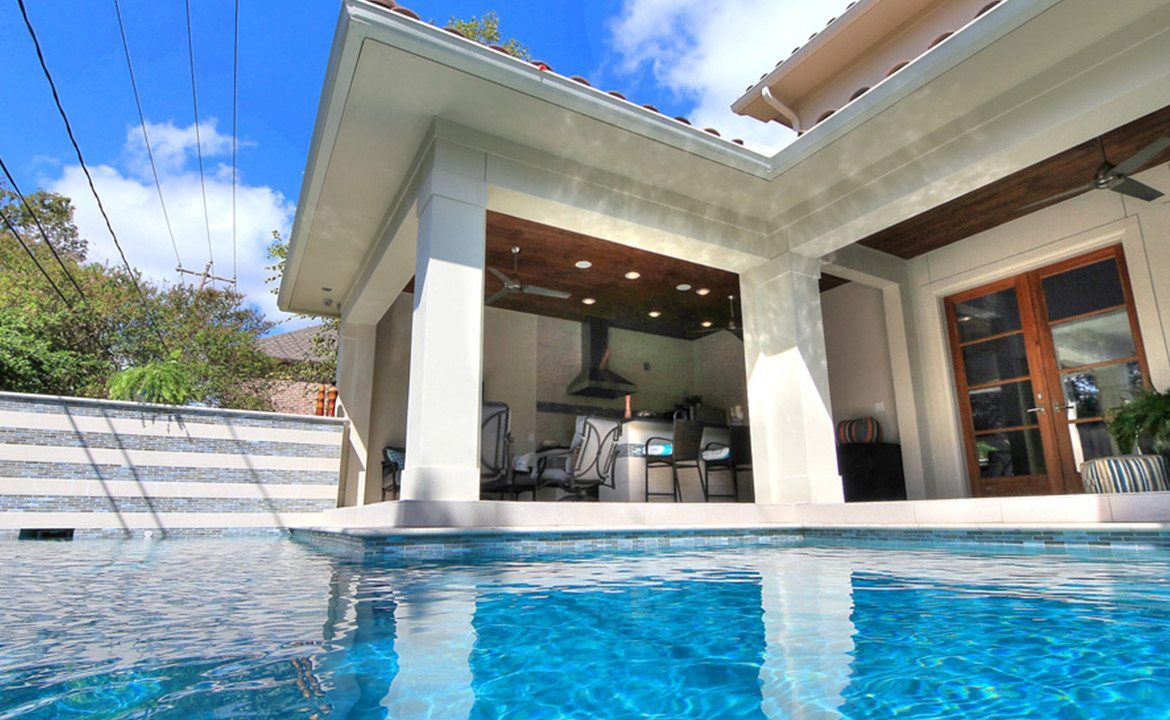 Let us say that adding a swimming pool in your home is your one major project this holiday. Have you laid down all the considerations? Wherever you are in the planning, for sure, it is a significant leap in some of your financial decisions in life, because installing a swimming pool is a huge investment. While time progresses and you go on with all these plans, have you decided on the type of pool you want?
Pools come in different shapes, size, materials, and types based on purpose. Whether you wish for an Olympic size pool because you are an athlete or simply love sports. Perhaps you go for an infinity pool, which is the in-demand type these days. An in-ground pool can be the typical pool anybody wants to have, but the buyer will have a preference on concrete, vinyl, or fiberglass pool. The secret to your ongoing investment is to know how to spend that money most reasonably.
Top considerations
If you are devoted to your swimming pool plan, then you might take note of the following questions. Having the ability to answer them will lead you to the right path.
Why do you wish for a pool?—A pool is a major renovation project, and it requires a lot of effort to be pitched in before it can be finalized into a plan. The pool you have in mind will have a major influence on its final outcome regarding its size, shape, and depth. What do you need the pool for? Is it for addition in your lawn? Is it for your children and relatives? Is it for your own personal benefit? If you have someone to share your plans with the pool, a good collaboration will help pool builders map out and assess your plans.

Have you devoted the location in your home?—Check your place. Is your spare lot good enough to build the pool? Are you considering adding landscape? This aspect of pool planning is quite a significant task. First, you will be reviewing the position of the pool, if it is exposed to sunlight or with trees covering the sun. Do you have a clear line of sight if the view is coming from the house and does the location can be easily accessed by swimmers? How about the storage of equipment? Have you thought about them not being an eyesore when the pool is finished? Also, the type and level of ground you have in your place will affect the speed of construction. If you have steep hills and rocky soil, then hard work of pool builders should be anticipated.

What type of pool do you have in mind?—In terms of material, swimming pools are built whether concrete, fiberglass, or vinyl. Each type has varying costs when it comes to materials and maintenance.

Are you ready for the costs?—To be honest, you should have at least $30,000 to $50,000 if you are up on your sleeves with your dream pool. There are a lot of other expenses to expect, so for the three types (e.g., concrete, vinyl, and fiberglass), prepare yourself of the factors that will affect your budget. For the kind that demands low maintenance, it could be the fiberglass type of pool. Vinyl pool surfaces should be replaced when punctured, and concrete pools have high maintenance for the acid, filter, and re-plastering.
Only the expert pool builders know
Being in doubt will do you no good. Ask the expert pool builders at TLC Outdoor Living and get to know the ins and outs of pool building if ever you are committed to having a pool installed in your home. Start building your dreams with them, and enjoy the cold and warm waters throughout the seasons!