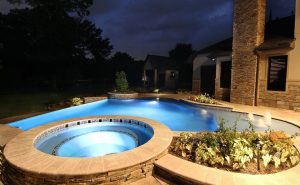 If you have decided to install your own swimming pool in your backyard, you know that it is more than just choosing a type of pool and having it built in your yard. Any major home renovation or improvement involves a step-by-step process which you need to carefully follow. If you skip one vital step, you might pay more than your budget. So, to help you with installing your dream resort-like swimming pool, we made a checklist that will help you avoid any potential pitfalls.
Step One: You should contact your local council.
Before you begin checking online for swimming pool designs and looking for prices, you must contact your local council and inquire about the requirements for building a pool and the fees.  Depending on the type of swimming you opt to install, you will have to pay a permit fee to the council.
Step Two:  Ask for a geotechnical survey.
One of the most common dilemmas of homeowners is when they see cracks appear in their pool within a season. Obviously, they do not know what caused it, so they contact their pool builder and blame them. However, there are certain factors that you ought to consider such as the stability of the land and the soil. Concrete pools are a popular choice of swimming pools in Texas, but it is rigid so if the soil beneath shifts, then it may cause leaks or cracks.
To be sure you can get a geotechnical survey of your area to tell you if this might be a problem in the future. Instead of paying extra money to have the soil stabilized, you can install a fiberglass pool instead. You can also ask your neighbor who owns a swimming pool if they encounter any problems. If they have not experienced any problem, then you may skip this step.
Step Three: You should plan with your trusted pool builder.
In the sheer excitement of having a swimming pool, many homeowners immediately install their pool in their backyard without giving much thought about the design of their house and landscape. To avoid this problem, you should hire the best pool builder in Texas. At TLC outdoor Living, our professional landscape architect and a team of experts will help you come up with the perfect design and environment around your pool.
Step Four: Ask for a quote from a reliable pool builder.
You should not buy a pool from the first pool builder that you just found online. As much as possible, you should get quotes from several pool builders, gather all information, and then compare prices and services. To assure that they are trustworthy, ask for references and contact their previous clients.
There are plenty of pool builders that are very good, but some delay their construction and cut corners. So, be careful and only deal with reputable pool builders with a history of satisfied clients.
Step Five: When you are ready, you can submit your plans to the council.
Installing your own swimming pool is just like having a home extension built. You will need to submit your swimming pool plans to the local council and have it approved. The pool builder that you will hire will help you go through the submission process in the council.
Contact TLC Outdoor Living now for your free quotation and know more about the quality pool service they offer!