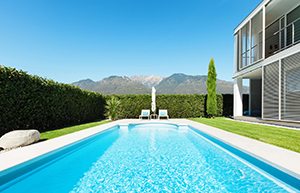 Undoubtedly, having a swimming pool is really expensive. When planning some improvements to your home, you may have second thoughts if these are good moves.  Besides, spending on something you don't really need is throwing money on the waste bin. Is building a pool a good purchase? Can it be a good investment? If you can answer these questions at the end of this article, then you are good to go.
There are different angles to look at when considering building a pool. In fact, having an additional construction in your home is a major investment. It is either you plan to put a pool while your house is being constructed or just an addition to an already constructed house. Nevertheless, the house along with the pool is now one property. Imagine what value it will add to your cause.
Let us look at the benefits of owning a swimming pool:
Gives you the chance to be healthy and fit

. Swimming is a good workout regimen as it strengthens the muscles, endurance, and protects your body from cardiovascular diseases.

Keeps children busy and entertained

. Your swimming pool is a best alternative to keep your kids from leading a sedentary life. Instead of spending too much time on TV, video games, and Internet, they can engage to a healthy activity and worthwhile time with friends and family.

Saves you from costly holiday events

. Planning a holiday reunion with family or conducting an occasion any time of the year in your place will save you more money than looking for an events place. Convert your backyard into a resort-like wonderland.

Adds value to your property

. As part of your property, a swimming pool addition is worth the risk, because it can attract prospective buyers if you have plans of selling your home in the near future. Remember that the values of properties are appreciating the longer the time passes by.
The benefits of having a swimming pool outrun the number of setbacks it can have. Your nearby pool builders are ready to discuss with you the pros and cons of installing a swimming pool. Admittedly, many considerations will be laid down on the table and you might be surprised how some of the setbacks can be a real pain in the head. However, if you have an undying desire to have one, especially if it has been planned long ago, there is no letting up in building your own luxury pool.
Ask your pool builders for the best factors in owning a pool before having it constructed. They may be asking you about the following:
Best location in the house, either backyard, side of the house, front, etc.

Shape can be the typical kidney shape, rectangular with rounded edges, or fancy shapes. If you choose fiberglass, which is pre-made, shapes are limited.

Style can go from an Olympic pool or spa pool to just a basic swimming pool.

Type of pool you want: if fiberglass, vinyl, or concrete.

Additional features that will convert your yard into a resort style or garden style or whatever you wish.
Your pool builders will also seek your thoughts, whether you are ready and willing to spend for the maintenance and repairs. As you are concerned of energy-saving services, they can give you heads-up and tips how to keep your resources at bay and set aside that worry for now. To be more equipped with the pool construction, our team of pool builders are more than willing to share information. At TLC Outdoor Living, we ensure that what you have in mind regarding your swimming pool plans will be the exact reality you can expect. The information is free and you can call us anytime!