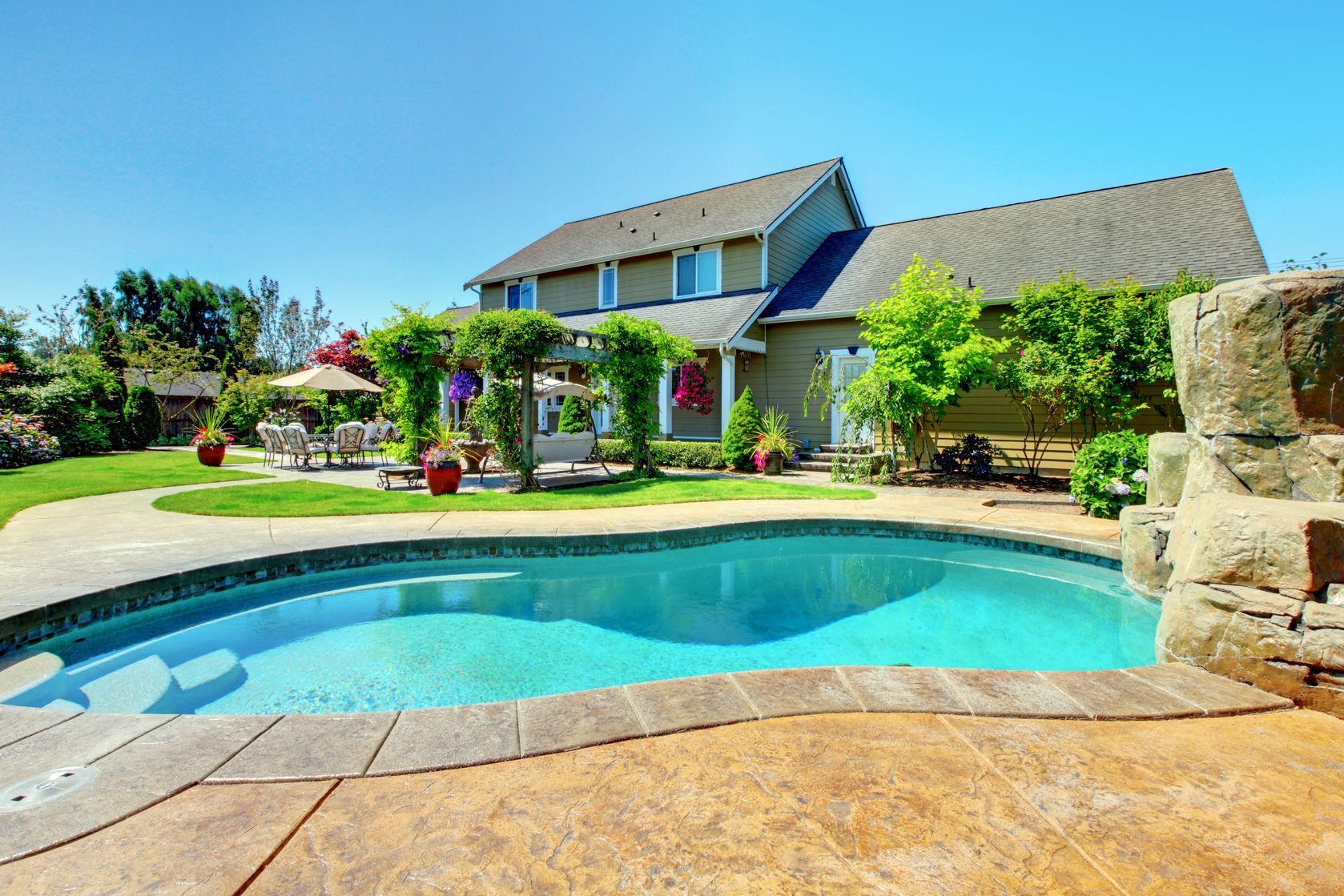 An inground pool is not a one-time shop purchase. If it is your dream to have your home built with an inground pool, reliable custom pool builders in Houston, TX, will assist you to lay down your budget before you make big decisions out of it. TLC Outdoor Living has been helping residents around the Greater Houston area for a decade now, specializing in luxury swimming pools and other customized outdoor projects.
TLC Outdoor Living has brought leisure and exquisite experience of a happy life with its team of professionals and custom swimming pool builders. There is no need to panic when budget is a matter of concern, besides you will not go dipping your feet in cool waters without giving you prior assessment to your custom swimming pool.
How much do you need for an inground pool?
This is significantly a hard question since building an inground pool takes a lot of considerations. If you are not ready to own a pool in your backyard, it could really hurt your pocket. The actual costing in building an inground pool will give you a purview of the stages to construct it. When the work is done, you will reap the rewards and forget how much you spent for it by contemplating on the benefits.
Below are factors that affect the costing of your inground pool:
1. Size

Size matters. How big is your backyard? A base inground pool with a size of 32 by 16 feet roughly costs around $20,000.00 and up. A smaller pool, with a 10 by 20 feet size can only cost you half the $20k. Unless you go for an Olympic size pool, you can just imagine how much of thousands of dollars you are going to spend.

2. Type of pool

There are three types of inground pool. A concrete type of pool is much cheaper than fiberglass. However, concrete pools are more demanding for maintenance due to wear and tear. Initially, fiberglass is more costly but it does not require the same level of maintenance as that of the concrete type. For a vinyl liner, total costs go in between concrete and fiberglass.

3. Location

If the location of the pool requires some construction and remodeling of your entire lawn or of the position of the house requires pool builders to use equipment to modify some space, then you need to pour in more cash.

4. Features

Do you like your poolside-look spa? Your pool is not designed to stay as a basic hole with water in it. A worthwhile poolside should serve as an oasis for all your stress. Pool features include natural waterfall appeal, entertainment bar, and beach-like barbecue site at night. Additional custom features will make the price go up.

5. Plumbing

Look, a finished inground pool does need a crew that can do the job including plumbing. You as a purchaser must consider other costs. These include fencing, electrical wiring, valves, and filters, making sure that the water and lighting system run smoothly after everything is laid down.

6. Permits

Building permits and taxes are always part of the costing when doing renovations. In Houston, homeowners are required to pay a minimal amount for swimming pool permit and inspection fees. Just add it up anyway. Besides, you can depend on these estimates to begin your own research. Eventually you will realize how much more you gain than you spend because a home with a swimming pool has a much increased property value.
At TLC Outdoor Living, we help you assess the possible costing and realize your dream pool. TLC Outdoor Living is known for its exemplary services and offers the finest custom inground pool in Houston, TX. Get in touch with us and experience fine living with TLC Outdoor Living!