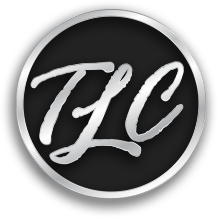 TLC Outdoor Living brings outdoor living and entertainment to new heights. With the help of our experts, you can have a truly exquisite custom outdoor living space that fits your unique lifestyle. TLC Outdoor Living has served the Greater Houston area for over 10 years specializing in outdoor kitchens, patios, pools, pergolas, fire & water features, arbors, and much more. Our retail location supplies the most innovative hot tub and highest quality outdoor appliances and accessories.  We offer superior craftsmanship and detail in every design and our unparalleled customer service guarantees the enjoyment of your new outdoor living space for years to come. TLC Outdoor Living can expand your entertaining out to a new luxurious frontier.
The Founder and President of TLC Outdoor Living, Michael Harkins, has a passion and commitment to landscape design with almost 20 years of experience. While attending Texas A&M University, Michael worked at nurseries and landscape companies learning the ins and outs of the industry. After receiving many awards and a degree from A&M in Horticulture with an emphasis in Landscape Architecture, he went on to be the Lead Horticulturalist at a 12,000 acre ranch, and then the Head of Landscape Design and Construction at a multi-million dollar landscape firm and nursery. Michael holds licenses and certifications in landscape design, irrigation(LI0013627), pool design and construction, drainage, lighting, and routinely attends continuing education classes to further his knowledge and understanding of the industry.
The creativity and quality of his designs has created opportunities for projects being commissioned around the country. TLC Outdoor Living is a dealer for high-end products that have been seen on HGTV, DIY, Fine Living, and A&E. Let Michael help you design the outdoor living space of your dreams.
Owner Jessica Harkins is the sister to Michael Harkins. Born into a military family in New Orleans, she moved around often as a child before her parents settled in the suburbs of Houston. After graduating from Tomball High School, she moved to Dallas to attend the University of Texas at Arlington where she studied Organizational Communication, made the Dean's list,  and worked for a marketing agency planning special events for Coco-Cola. Submerging into her life's new path, she was hand selected for an internship with Event Operations at the brand new Dallas Cowboys Stadium. Following a summer studying abroad in Spain and graduating from UTA, Jessica moved back to Houston to find a job closer to her family. It was then she joined Michael and began working at TLC Outdoor Living. Using her experience in marketing, she began by growing the company brand while also starting to learn the ins and outs of outdoor construction. Jessica and Michael understood the value of continually educating themselves on advances in outdoor living technology and construction techniques which has played an integral role in growing their Houston clientele. It wasn't long before they recognized the need to evolve and expand their business.  After much deliberation and planning they opened a retail store front for TLC Outdoor Living, offering outdoor kitchen appliances, grills, and spas.
 Jessica has proudly been with TLC Outdoor Living for over 5 years and is thrilled to be opening the store and developing this new enterprise. "Growing up, I was always spend time with friends outside or in a hot tub and I never would have imagined that my personal AND career life would include spas and outdoor living. I love when customers get in our wet test spa in the store and you can immediately see a wave of relaxation come over them. A lot of people don't think about how immensely therapeutic hot tubs are and I enjoy being able to share that aspect of them." Jessica is an active member in the Greater Houston Builders Association and a board member for the Association of Pool and Spa Professionals. She loves living and working in the Tomball area and strives to promote business in the Greater Houston community.