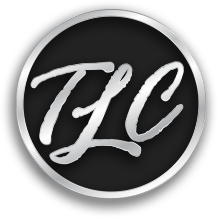 Family-owned and operated TLC Outdoor Living, based in Houston, Texas, is a boutique, full-service outdoor living design and construction company with decades of experience in creating and building outdoor spaces. Our attention to detail and our ability to truly customize every project demonstrates our desire and capacity to carry out each design with integrity, clear communication, and unmatched quality. We are licensed and accredited, as well! If you want to partner with an award-winning outdoor construction company, you'll want to partner with locally owned and operated TLC Outdoor Living.
We have served the Greater Houston area for over ten years specializing in:
Pools

Hot Tubs

Outdoor Living

Patios

Outdoor Kitchens and Grills

Pergolas

Pool houses

Fire & water features

Arbors

Outdoor irrigation

Outdoor lighting

Much more!
Because we are a full-service company, we can supply you with the various outdoor equipment and accessories you need to complete your backyard project and make it both functional and beautiful. Our experience in landscape design ensures you will be able to get landscape structure and sfeatures that will bolster your project as well as beautify it. We are a one-stop solution. We offer high-quality name brand outdoor merchandise that has been seen on HGTV, DIY, Fine Living, and A&E such as luxury spas and outdoor grills. We also carry hot tub accessories and the necessary chemicals for maintaining hot tubs, as well as all the BBQ cooking utensils you need for great outdoor cooking and entertainment.
In addition to being able to provide the labor and materials for the full scope of the project, we are able to provide you with clear communication and a smooth project timeline. For the duration of your project, you will have a single point of contact from the TLC Outdoor Living team. Your TLC Outdoor Living Project Manager will take extra effort to understand your vision and the parameters of your project thoroughly. They will then create project cost and completion time estimates for the construction and materials for your buildout, and then communicate with you your project's specifications. It is essential to us that we make sure you know what you are getting and why we might suggest particular options so you can make educated decisions regarding your outdoor plan. We will work with you to map out the step-by-step process of your outdoor living area installation, including all necessary state and city inspections, HOA permissions, and any permits needed for ensuring the approval of your new outdoor construction or renovation.
Because we are one of the most trusted Houston-based general contractors, you don't have to worry about coordinating or handling additional aspects of the project like you potentially would with other outdoor construction companies such as the removal and replacement of surrounding fencing. Having us coordinate these phases of the project saves you time and money, not to mention saving you from potential headaches caused by having to round up the necessary supporting teams. We want your buildout to be an exciting time for you.
We can handle it all. In fact, we have established relationships with other family-owned teams that provide support for our various outdoor projects. These established relationships are beneficial to you because we already have vetted the quality of their work and already know that we work well with them. We confidently stand behind each member of our project teams.
During our decades of experience, we have amassed a diverse portfolio of outdoor architecture and installation with styles including Mid-Century Modern, "Miami Vice" themed, Japenese Garden themed, Quintessential Rustic Texas and more. As native Texans, we specialize in being able to design and complete a variety of styles of pools and outdoor living areas that work with and complement the sometimes rough Texas terrain.
We also are known as one of the best outdoor living construction companies in the Houston area because of our keen ability to create projects that others might say are too complicated or can't fit in a particular backyard. We are determined to make it work, and make it work in such a way that it will last for years to come.
TLC Outdoor Living approaches each build from an architectural and engineering mindset and truly customizes each pool or outdoor structure we design and install. We offer superior craftsmanship and detail in every design, and our unparalleled customer service guarantees the lasting enjoyment of your new outdoor living space. We are known as one of Houston's best builders because of our incredible reputation for creating and installing custom pools and structures with integrity and quality. You'll find that we do not cut corners. We get it done right the first time.
You are welcome to visit our Design Center to see examples of some of the projects we have done as well as gather ideas and inspiration for your own backyard project.
Our award-winning staff provides valuable insight, inspiration, and knowledge to achieve your vision for your ideal outdoor experience. Our designs have received various awards including the coveted Houston's BEST Prism Award, presented by the GHB Association for two years running!
Our Awards Include:
2011 TAB Star Award
2013 GHBA Prism Award Finalist
2015 GHBA Prism Award Winner
2015 APSP Int'l Award – Silver
2016 APSP Int'l Award – Silver
2016 APSP Region 3 Design Awards – Bronze (x2)
Call TLC Outdoor Living now at 832-678-8970 for a FREE consultation on how to move you closer to your "Dream Come True" outdoor experience!
The Founder and President of TLC Outdoor Living, Michael Harkins, has a passion and commitment to landscape design with almost 20 years of experience. While attending Texas A&M University, Michael worked at nurseries and landscape companies learning the ins and outs of the industry. After receiving many awards and a degree from A&M in Horticulture with an emphasis in Landscape Architecture, he went on to be the Lead Horticulturalist at a 12,000-acre ranch, and then the Head of Landscape Design and Construction at a multi-million dollar landscape firm and nursery. Michael holds licenses and certifications in landscape design, irrigation (LI0013627), pool design and construction, drainage, lighting, and routinely attends continuing education classes to further his knowledge and understanding of the industry.
Michaels siblings, Erica, Jessica, and Kelly, shared in his vision of providing the Houston area with an ethical turnkey construction company that could fully customize and deliver luxury outdoor living features and spaces with extreme attention to detail and a genuinely customer-centered approach. They knew this would require a well-educated, passionate and organized team, so they enthusiastically jumped on board to help expand the TLC Outdoor Living's ability to serve the people of Houston, TX and surrounding areas. (By the way, yes, we all get along and really do love working with one another.)
Jessica is an active member of the Greater Houston Builders Association and a board member for the Association of Pool and Spa Professionals.
We love living and working in the greater Houston area, being able to support other local businesses and love serving our neighbors by being able to provide them with well-crafted outdoor living experiences.
Areas Served
Cypress, Houston, Magnolia, Spring, The Woodlands, Tomball, Katy, Richmond, Sugar Land
TLC Outdoor Living is here to make your dream landscape architecture and outdoor projects come true by providing full-service outdoor design and construction. TLC Outdoor Living is the ideal place to look for all your outdoor living needs. When you're looking for a Houston Pool Builder or Houston area outdoor construction project team, then give us a call, and we'll design a luxury outdoor living space around your pool or kitchen…or hot tub… or all of the above! We invite you to experience the TLC difference.